Which U.S. Cities Have The Highest Home Appraisals?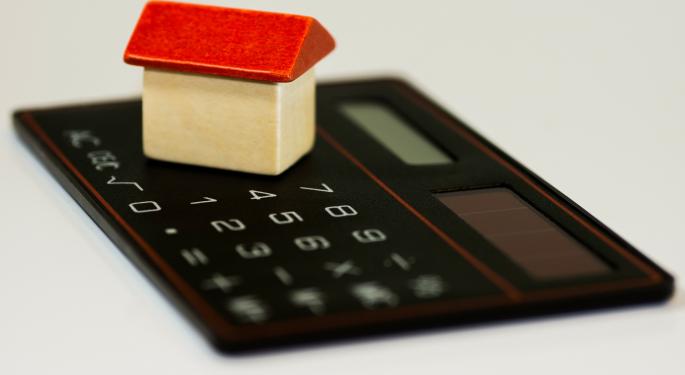 According to Quicken Loans data, owner perceptions of home values compared to appraised values have improved for four consecutive months.
Home Price Perception Index
The Quicken Loan's Home Price Perception Index (HPPI) offers an exclusive look at how homeowners perceive their home's value. The index measures up to appraisers' values to gauge perception versus reality. Appraised values in October moved closer to homeowners' perception, just 1.15 percent lower than homeowner expectations.
"This information can be helpful to homeowners to either prevent bumps in the mortgage process or realize they may have more equity available to them than they think," said Quicken Loans' chief economist Bob Walters.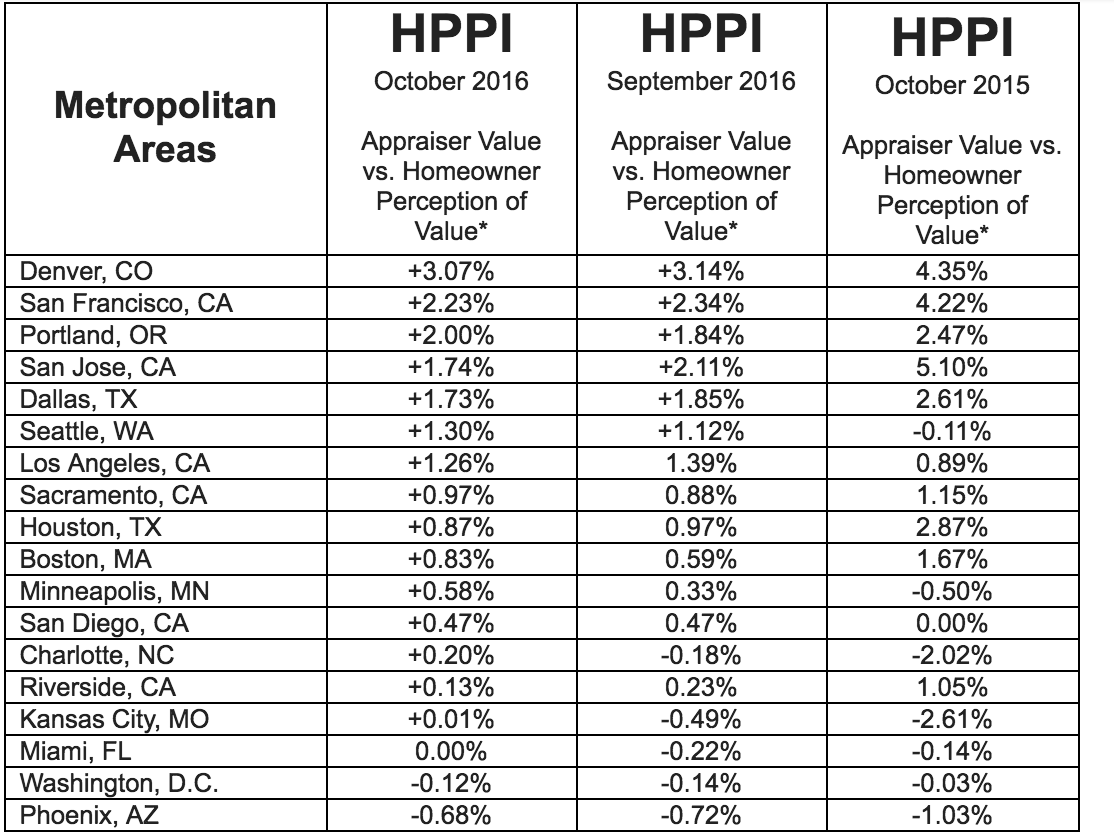 A positive value in this chart indicates that appraisers value is higher than the owner's perceived value. It is notable to recognize that several of the top values are in cities that have enacted rather liberal policies recently.
Home Value Index
Quicken Loans conducted a second report on Home Value Index (HVI), which measures home valuations solely on appraisals. The report shows annual home value growth is slowing. Nationwide, appraised values increased nearly 6 percent year-over-year in October, down from 7.78 percent in September.


In this chart, a positive value represents appraiser opinions that are higher than homeowner perceptions. A negative value represents appraiser opinions that are lower than homeowner perceptions. The HPPI and HVI are released on the second Tuesday of every month. All indexes, along with downloadable tables and graphs can be found here.
The iShares Barclays 20+ Yr Treas.Bond (ETF) (NASDAQ: TLT) was down 4.10 percent on the day, trading at $124.76 at time of publication. The Dow Jones was up 1.15 percent; Nasdaq, up 0.59 percent and Financials up 1.55 percent.
Posted-In: Bob Walters Quicken LoansNews Psychology Personal Finance General Real Estate Best of Benzinga
View Comments and Join the Discussion!