Will The ACA Tame Health Insurance Rate Hikes In 2015 As Promised?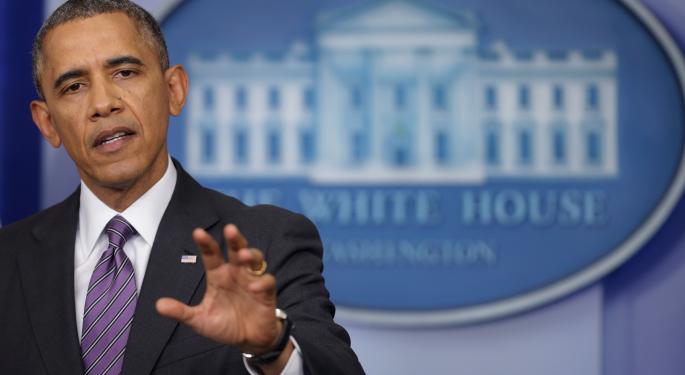 The Affordable Care Act, aka Obamacare, has been nothing if not controversial. If early filings by insurers hold, however, there may be some good news on the horizon to temper some of that controversy.
Although complete final rates for 2015 won't be out until later this year, insurers were suggesting that price increases might be more along the lines of 10 percent – nothing like the 20 to 30 percent hikes of years past.
Lower, more reasonable rate hikes could give Democrats reason to celebrate going into the 2014 midterms. On the other hand, if prices go up as they have in the past, Republicans are sure to make this another "Obamacare failure" theme in the fall.
Related: Survey: Americans Still Feel Vulnerable About Healthcare Insurance Under Obamacare
The ACA was designed to achieve two main objectives: provide insurance to millions of uninsured Americans and keep rate hikes minimized, thanks to oversight and competition.
The oversight would come from regulations built into the ACA that call for a mandatory review of any rate increase more than 10 percent in a year. This, as NPR pointed out, would lead to scrutiny insurers do not want.
Dave Axene, a Society of Actuaries fellow said, "Nobody's going to get a rate increase unless they truly deserve it. The rigor that we had to go through to prove that the rates were reasonable, it's worse than an IRS audit at times."
In addition to oversight, the very existence of public exchanges and increased transparency, in theory, would allow consumers to compare rates on an "apples to apples" basis.
Since insurers are no longer allowed to reject customers due to "pre-existing conditions," any consumer unhappy with the latest rate hike they receive from their current insurer would be free to "shop around" for a better rate.
Not everyone believes ACA and the public exchanges will have that much power. Bob Laszewski, an insurance industry consultant said, "No one has any idea what this risk really looks like yet and probably won't for two to three years."
Karen Ignagni, CEO of America's Health Insurance Plans, noted that if the exchanges fill up with nothing but sick people, rates will be much higher than if balanced populations of sick and healthy individuals enroll.
Although most insurers have yet to report rate increases for 2015, those out so far were encouraging. Anthem Healthkeepers, which insures 110,000 people in Virginia, said its rates would jump an average of only about 8.5 percent.
Buried within those statistics, however, was the fact that some customers would see rate hikes of just 0.5 percent, while others would see their insurance bills rise as much as 16.6 percent.
At the time of this writing, Jim Probasco had no position in any mentioned securities.
View Comments and Join the Discussion!
Posted-In: Affordable Care Act Democrats IRS obamacare RepublicansPolitics Personal Finance General Best of Benzinga