How To Stick To Your Budget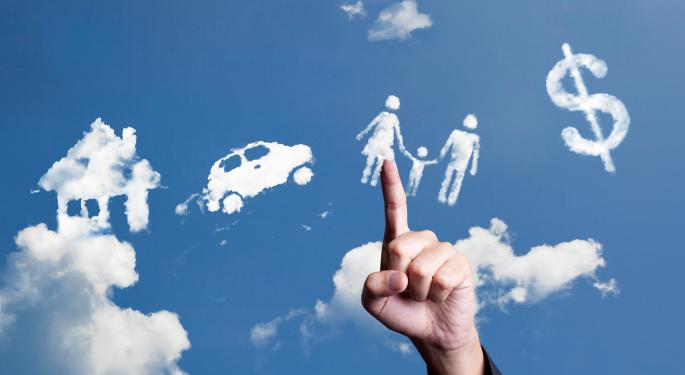 While Benzinga mostly covers actionable trading ideas and news stories, we've decided to delve a bit deeper into personal finance.
The team at Benzinga would like to assist readers with not just their investing endeavors, but their financial lives as a whole. And today, we continue this effort with a discussion of how to stick to your budget.
Creating a budget is half the battle. Now, you must execute. That means it's time to hunker down and actually stick to it!
How can you stick to your budget?
Set a Goal
The quality of NFL preseason games is far less those in the regular season. The top players have already secured their positions and the games don't count for anything. However, they become much more motivated once the regular season begins, as every game is an important step toward the Super Bowl.
Having a goal to focus on is paramount to maintain motivation. Whether you want to take a vacation to Hawaii, pay off your credit card debt or send little Johnny to Harvard, setting a goal will motivate you to stay on budget.
Track Everything
The Wall Street Journal recommends using a tool like Mint.com or Quicken to track your spending. Doing so will allow you to see where your money is going and whether any adjustments are necessary. Or, just punch your purchases into a spreadsheet every few days for the same effect.
By thoroughly tracking your expenses, you'll notice if you are routinely overspending in a given category instead of wondering why you're missing the mark every month. Then, you can cover that extra $50 you've been spending on groceries by purchasing cheaper food or subtracting $50 from your restaurant budget.
Related: Tips for Setting a Budget
Try the Budget Boot Camp
If tracking every expense indefinitely would be unrealistic for you, The Wall Street Journal suggests doing so for a short period of time. You'd get a glimpse of your financial reality and be able to adjust accordingly. In theory, you'd be more motivated to live within your means after realizing you spend a whopping $150 per month on lottery tickets without the tedious chore of entering every transaction beyond the first few months.
Related: Where to Invest Excess Money
Use the Envelope System
Establish an envelope for each spending category and stuff it with the appropriate amount based on your monthly budget. Doing so will prevent you from overspending, as you can't spend money you don't have.
Use Only Cash
Studies show people spend 12-18 percent more when using credit cards. Instead, use cash to spend less and thus help stick to your budget. For online purchases, use your debit card.
View Comments and Join the Discussion!
Posted-In: Budget Harvard Mint.comNews Rumors Psychology Personal Finance General Best of Benzinga