How To Handle Old Debts On Your Credit Report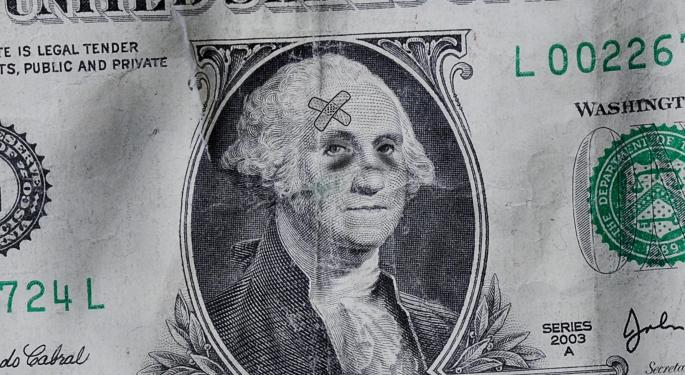 While Benzinga mostly covers actionable trading ideas and news stories, we've decided to delve a bit deeper into personal finance.
The team at Benzinga would like to assist readers with not just their investing endeavors, but their financial lives as a whole. And today, we continue this effort with a discussion of how to handle old debts.
There may be cases when you simply forget about past debts. Maybe you relocated and forgot to pay a cable bill. The company lost track of you and the collections agency couldn't find you, so you never received an irate call – until the fifth collector finally tracked you down.
Regardless, it's time to pay the piper now – or is it?
Here's how to handle old debts.
Get it in Writing
If you're not certain you owe the debt, demand written proof. Send a letter via certified mail, return receipt requested, within 30 days. This will prevent the collector from legally contacting you again until it provides the requested items.
Don't Admit "Guilt"
Don't admit you owe the debt unless you're absolutely certain you do. Doing so could be used against you in court.
Know the Statute of Limitations
Beyond a certain point, collectors cannot sue you. In most states, this period ranges from three to 10 years.
According to CreditCards.com, the clock generally starts ticking when the account becomes delinquent. In some states, however, this period begins six months from the date of last payment.
Find the statute of limitations in your state and, if it has already passed, you don't have to pay. Inform the collector and cease further communications.
Don't Pay if You Don't Have to
According to Bankrate.com, a payment will reset the statute of limitations. As such, don't let a collector convince you to pay a cent if it has already expired. Otherwise, you'll reopen the entire debt and expose yourself to legally enforceable collections.
If you have a moral dilemma about this, the original creditor has likely already received all the money it will get from this old debt. The collections agency paid pennies on the dollar for it and any money it received would have gone into its coffers.
There's one caveat to this approach: if you need to improve your credit score in the short term, consider paying it. If the statute of limitations has expired, but the bill is less than seven years old, it may still show up on your credit report. Consider paying it off to have it removed if you're planning a major purchase in the near future.
Related: Tips for Improving Your Credit Score
What if I Owe?
If you conclude you must pay the debt, consider negotiating a better payoff. Get it in writing before paying a dime.
For more tips on how to deal with a collector, read up on how to deal with a collections agency.
View Comments and Join the Discussion!
Posted-In: Bankrate.com CreditCards.comNews Rumors Psychology Personal Finance General Best of Benzinga