Don't Be a Jerk! You'll Make More Money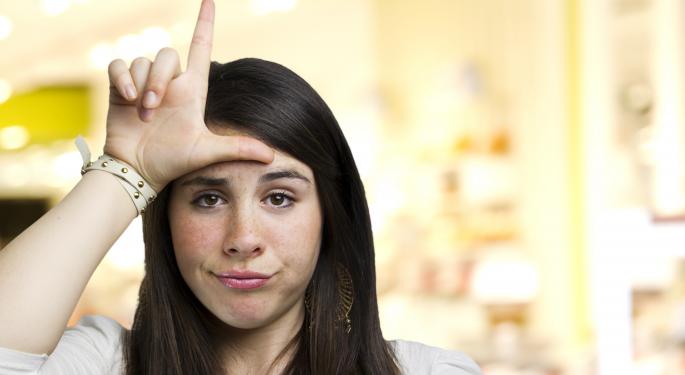 Regardless of your industry, the push towards a kinder and gentler office environment is here to stay.
Whether you're a small business owner, a manager or a trader, know this: If you work for, invest in or act like a jerk, you're probably not making as much money as you could be.
Here's why.
If you've had a three or more dozen birthdays in your lifetime, you remember the days of the corporate rat race. Managers and business owners were not trained to be nice—they were trained to get as much productivity out of their employees as possible and often, they did that with the threat of firing.
Today, much of those old-school management practices have changed and companies that have embraced the new ways to manage employees are seeing a huge payday.
Take Google (NASDAQ: GOOG), for example. The company attracts the best in the tech business with perks like the never ending food court, free day care, rental cars, and some offices provide free transportation to and from work. Google tops Fortune Magazine's 2013 list of best companies to work for and its stock is poised to become the first tech stock to reach $1,000.
Related: Could Google Glass Be The Death Of Facebook?
How about Southwest Airlines (NYSE: LUV)—a company that has a department devoted to sending birthday and get-well wishes to employees and their families. This is a task that could easily be done with a computer but Southwest knows that employees who feel valued are employees that will work harder and have a greater sense of investment in the company. Investing into making employees happy has proven lucrative.
Dish Network (NASDAQ: DISH), a company that once found itself topping lists as the worst company to work for, has changed its ways. Dish now pays for Summertime concerts for its employees and families and has a more liberal attendance policy that allows employees to take their children to doctor's appointments and daycare.
Other companies have rules in place that help to preserve a positive work atmosphere. According to the Wall Street Journal, Louisiana's Ochsner Health System requires employees to follow the 10/5 rule. If a person is within 10 feet, make eye contact and if they're within five feet, greet them. Others have a "no venting" rule. If you want to complain, take it to a manager who is required to listen and help you to find a solution.
Why does all of this feel-good talk matter? Cisco (NASDAQ: CSCO) conducted a study in 2007 and found that a negative work environment would cost it $8.3 million in lost productivity. Even if it invested $1 million into a positive work environment, the potential for an extra $7 in revenue makes the commitment a no-brainer.
As an investor, looking at companies that treat their employees well isn't as "out there" as you might think. Happy employees work harder for their company keeping labor costs lower and the quality higher.
If you're a business owner or manager, understand that an increasing amount of evidence points to the fact that being a kind, gentle, caring individual boss means more money in your pocket.
Disclosure: At the time of this writing, Tim Parker had no position in the companies mentioned.
View Comments and Join the Discussion!
Posted-In: Cisco Dish Network Google Southwest AirlinesPsychology Media Personal Finance General Best of Benzinga