JPMorgan-Amazon-Berkshire Hathaway Health Care Effort Is 'Brilliant,' Says Techonomy CEO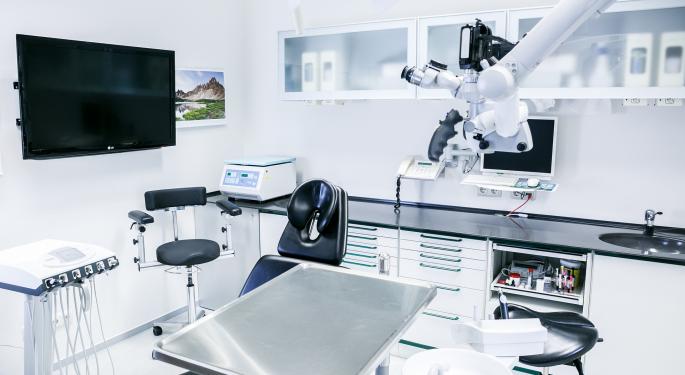 JPMorgan Chase & Co. (NYSE: JPM) CEO Jamie Dimon is teaming up with Amazon.com, Inc. (NASDAQ: AMZN)'s Jeff Bezos and Berkshire Hathaway Inc. (NYSE: BRK.A) (NYSE: BRK.B)'s Warren Buffett to create a new health care company tasked with addressing one of the "greatest issues facing society today."
The three CEOs will oversee a nonprofit company tasked with finding a "fresh approach " to health care.
The Experts
CNBC's David Faber, co-anchor of "Squawk on the Street." and Techonomy CEO David Kirkpatrick.
Faber: Ongoing Topic Of Conversation
The topic of health care has been addressed among Dimon, Bezos, Buffett and Todd Combs, Berkshire's investment manager and members of JPMorgan's board of directors for "some time," CNBC's Faber said during Tuesday's "Squawk on the Street" segment. The decision to make the project public and official was a recent decision which has created more questions than answers for the time being, Faber said.
The decision to make the project public could be a way of enlisting other experts in the effort to tackle health care, he said.
For the time being, it doesn't seem like the three executives are seeking to create a new health care company, Faber said.
"It seems they're going to try to start a company in some way that is going to come up with better ways — and we all know there have got to be so many of them — to conduct health care and health insurance in this country."
The new company will likely work with the HMOs, rather than create a new insurer, Faber said.
Related Link: Amazon's Pharma Aspirations: Cowen Finds No New License Applications
Kirkpatrick: 'Brilliant'
The decision to bring together Dimon, Bezos and Buffett is "brilliant," especially for Amazon — already one of the "most brilliant companies in the world," Kirkpatrick said during a guest spot on "Bloomberg Daybreak: Americas."
Amazon is moving to broaden its services portfolio ,and the scale of the health care business is one of the company's greatest opportunities to address, the Techonomy founder and CEO said.
So far, Amazon's exposure to the health care industry is "basically nothing," but that doesn't mean the executive team led by Bezos hasn't been working on "all kinds of ideas," Kirkpatrick said. Conveniently, Amazon has more than 500,000 employees, so it has high health care-related costs internally.
"They've joined with two other gigantic employers to test what I think is the future model of American health care, which is combining insurance and health care provision," Kirkpatrick said.
"In other words, the same company owns the insurance company and the doctors," he said. "And that basically aligns the incentives and gets rid of a huge amount of waste. So they are doing what we all have to do in this country, and I hope it works because it could be a great role model."
The new health care project isn't necessarily a result of politics, but rather stems from Amazon's desire to utilize its creativity to save money, he said.
Related Links:
Mark Cuban Thinks Amazon, Berkshire, JPMorgan Collab Could Pressure Congress To Act
Morgan Stanley: Health Care M&A Means Headwinds For Hospitals
View Comments and Join the Discussion!
Posted-In: CNBC David Faber David Kirkpatrick health care reform Jamie DimonHealth Care Media General Best of Benzinga