What Does Warren Buffett Have To Do With The Amazon-Whole Foods Merger?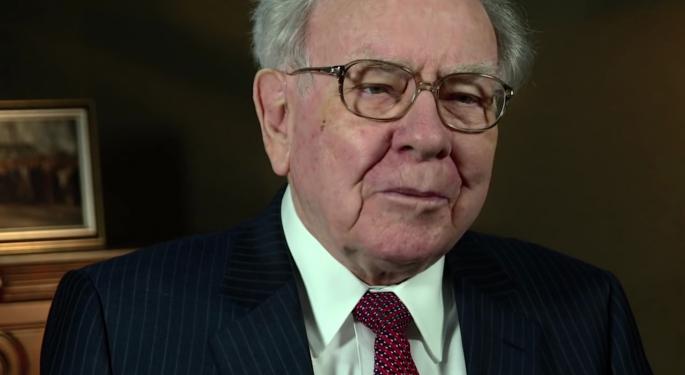 Does billionaire investor Warren Buffett have reason to be concerned with Amazon.com, Inc. (NASDAQ: AMZN)'s proposed acquisition of grocery chain Whole Foods Market, Inc. (NASDAQ: WFM)? Given his large stakes in various companies across the food sector, he might.
Buffett's fund Berkshire Hathaway Inc. (NYSE: BRK-A) (NYSE: BRK-B) holds stakes in some of the most iconic brands found in grocery stores, CNBC reported. For instance, he holds stakes in The Coca-Cola Co (NYSE: KO), Mondelez International Inc (NASDAQ: MDLZ), and Kraft Heinz Co (NASDAQ: KHC). He also holds investments in two of the biggest food sellers, Wal-Mart Stores Inc (NYSE: WMT) and Costco Wholesale Corporation (NASDAQ: COST). Outside grocery, Buffett owns McLane Co., a large food distributor.
As a whole, Buffett's tens of billions of dollars of food-related investments now need to contend with Amazon's might and desire to conquer the food sector — and he could be outmatched against Amazon's CEO Jeff Bezos.
Making Tech Investments Unavoidable
Buffett's investment philosophy of owning stable businesses and avoiding technology investments is being replaced with Bezos' investment philosophy of making technology investments unavoidable, Lawrence Cunningham, author of the book "Berkshire Beyond Buffett" told CNBC.
"Jeff can see and steer how tech reshapes industries in ways Warren probably cannot," he said. "Not only does Warren love groceries and newspapers, the economics of both have been changing in ways that no one could have imagined when Warren fell in love with them."
Bottom line, Berkshire happens to be sitting on around $100 billion in cash that could quadruple over the next five- to 10-years, which makes it well equipped to withstand any pressure from Amazon. Meanwhile, Buffett and his right-hand man, Charlie Munger — who also happens to sit on Costco's board, both have grocery stores "in their blood."
Related Links:
What Makes Sense About Amazon Buying Whole Foods
Attention United Natural Foods Investors: The Amazon-Whole Foods Deal Could've Been Worse
_______
Image Credit: By USA International Trade Administration - YouTube, Public Domain, via Wikimedia Commons
View Comments and Join the Discussion!
Posted-In: Amazon CNBC food Grocery grocery stocksM&A Management Media Best of Benzinga