55- To 64-Year-Old Workers Caught In An Ageist Conundrum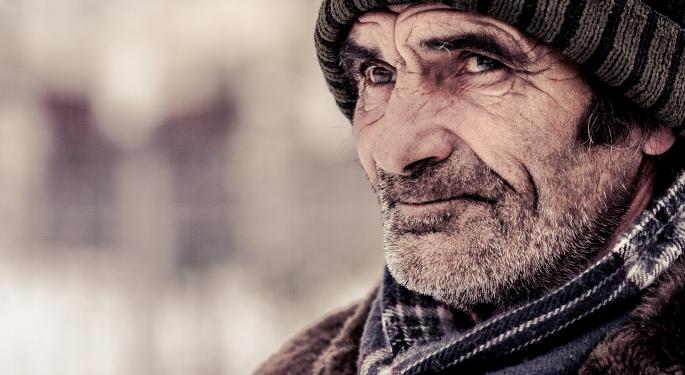 With life expectancy rising and the age of retirement continuing to increase, many workers are finding themselves in a "Catch-22" conundrum: They are "too young to retire and too old to rehire," summarized CNBC's Sarah Nason.
Over the past five years, the Retirement Confidence Survey taken by the Employee Benefit Research Institute "has shown 45–50 percent of retirees leave the workforce earlier than planned."
Meanwhile, the American Society on Aging has shown 45 percent of unemployed 55–64-year-old individuals were reported as unemployed long term (27 weeks or longer) versus just 33 percent of 25–34-year-old individuals.
Related Link: Will The Brexit Affect Your Retirement Plans?
Many organizations are forcing their employees to retire at a certain age, but 65 isn't what it used to be. Many of these workers simply aren't ready to retire due to the extensive costs of medical care, taxes, tuition for kids, and so on.
Beth Blecker, CEO of Eastern Planning, stresses the importance of saving and staying on top of one's education, keeping up-to-date in your profession, "No more complacency," said Blecker.
With a rapidly changing work environment and technology changing the game, continuing education is key for workers in this difficult scenario.
Posted-In: ageism American Society on Aging Beth Blecker CNBC Eastern PlanningMedia Personal Finance General Best of Benzinga
View Comments and Join the Discussion!