Benzinga Market Primer for August 29: Delay In Military Strikes Provides Some Relief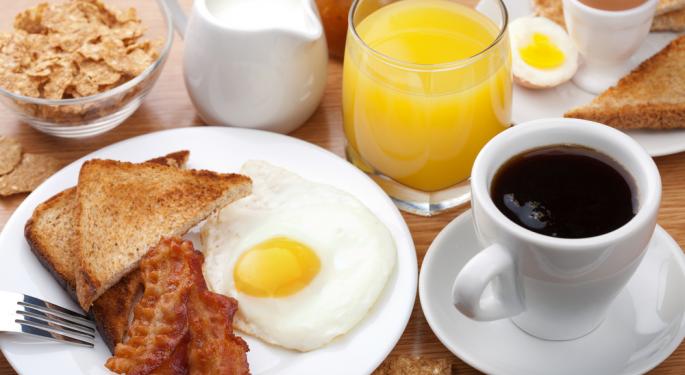 Markets saw some relief as imminent military strikes in Syria became less and less likely. The US is facing opposition after the Obama administration declared that they would punish Syrian President Bashar al-Assad for his involvement in a chemical weapons strike.
It is not likely that Obama will act without the support of the UN. In the UK, Prime Minister David Cameron has scaled back his support of the US initiative and will convene the House of Commons later today to discuss the matter.
In other news around the markets:
Vodafone and Verizon have reopened lines of communication about a deal in which Verizon would buy out Vodafone's stake for well over $100 billion.
The Indian rupee bounced back a bit after the Reserve Bank of India stepped in and provided dollars directly to oil companies. Although the move helped provide relief to the currency, the rupee's recovery won't be sustained unless the government does more to tackle the nation's slowing growth and current account deficit
China's foreign minister called for a political resolution in Syria and warned that military intervention would only stir up chaos in the Middle East.
New Zealand's business confidence fell to 48.1 from 52.8, however despite the fall many remain positive about the country's progress as 48.1 is still quite a high level.
With talk of military strikes in Syria being put on the back burner, Asian markets saw some improvement on Thursday. The South Korean KOSPI index was up 1.22 percent after current account data showed a growing surplus. The Hang Seng index gained 0.85 percent and the Japanese NIKKEI index was up 0.91 percent. China's mainland composites were down, the Shanghai composite lost 0.19 percent and the Shenzhen composite fell 0.24 percent.
European Markets
European markets were up across the board this morning. The UK's FTSE was up 0.60 percent led by Vodafone's gains amid rumors of a buyout. The eurozone's STOXX 600 gained 0.58 percent, the German DAX was up 0.36 percent and Italy's FTSE MIB was up 0.47 percent.
Energy futures took a step back after the threat of military action in Syria became less certain. Brent futures fell 1.33 percent and WTI futures were down 1.22 percent. Gold lost 0.87 percent and silver was down 1.86 percent. The story was the same for industrial metals; copper shed 0.26 percent and aluminum was down 1.17 percent.
Despite the BOE's Mark Carney's best efforts to convince investors that the bank was going to do more to boost lending, the pound declined against the dollar by 0.07 percent. The euro also lost 0.55 percent against the dollar and even the yen was down 0.51 percent against the greenback. The Reserve Bank of India's efforts boosted the rupee by 1.77 percent against the dollar.
Earnings Reported Yesterday
Notable companies that reported earnings on Wednesday included:
Joy Global Inc (NYSE: JOY) reported third quarter EPS of $1.70 on revenue of $1.18 billion, compared to last year's EPS of $1.82 on revenue of $1.39 billion.
Zale Corporation (NYSE: ZLC) reported a fourth quarter loss of $0.25 per share on revenue of $417.00 million, compared to last year's loss of $0.61 per share on revenue of $406.96 million.
Williams-Sonoma, Inc. (NYSE: WSM) reported second quarter EPS of $0.49 on revenue of $982.99 million, compared to last year's EPS of $0.43 on revenue of $874.28 million.
Stocks moving in the pre-market included:
Notable companies expected to report earnings on Thursday include:
Campbell Soup Company (NYSE: CPB) is expected to report fourth quarter EPS of $0.42 on revenue of $1.83 billion, compared to last year's EPS of $0.41 on revenue of $1.61 billion.
Toronto Dominion Bank (NYSE: TD) is expected to report third quarter EPS of $1.71 on revenue of $6.31 billion, compared to last year's EPS of $1.91 on revenue of $5.84 billion.
Royal Bank of Canada (NYSE: RY) is expected to announce third quarter EPS of $1.38 on revenue of $7.93 billion, compared to last year's EPS of $1.31.
Economics
Thursday is a big day for economic releases. From Europe, investors will be expecting Spanish GDP, German unemployment data and CPI data, Italian consumer and business confidence data and British Consumer Confidence data. The US will also release GDP data and Canada will put out its current account data.
Happy trading and good luck!
For a recap of Wednesday's market action, click here
Tune into Benzinga's pre-market info show with Dennis Dick and Joel Elconin here.
Posted-In: Earnings News Bonds Guidance Dividends Emerging Markets Eurozone Futures Best of Benzinga
View Comments and Join the Discussion!