After Boats, Seaplanes And Autonomous Cars, Uber's Latest Experiment Is Food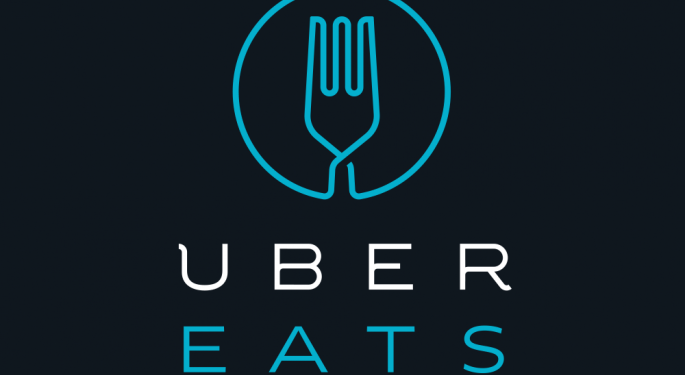 Even as Uber faces perhaps the most challenging time in its short corporate history, the ride-sharing app continues to add new features to its basic model, with the latest being the expansion of the UberEATS service.
The food delivery is adding a lunch feature with access to 55 restaurants in Brooklyn and Manhattan, the New York Post reported Monday.
Uber's experiments outside of its bread-and-butter ride-sharing have met with mixed success. Some, like the development of autonomous vehicles, are clearly long-term investments. Others have largely been marketing exercises. Here's a look at a few times Uber has surprised with a new service.
UberBOAT
We first heard of Uber's floating counterpart during Art Basel a few years back, when the app connected customers with yacht rides between Miami Beach and Miami proper at a cost of $35 during the massive art fair at a cost of $35 — allowing them to dodge the congestion between the island and the mainland.
The service returned at Art Basel in December, this time for free and with an EFFEN vodka sponsorship. At the same time, the app faced criticism that the general public couldn't snag an UberBOAT ride.
UberSEAPLANE
It served no practical purpose, but visitors at the last Art Basel saw the debut of an Uber plane, in the form of free aerial tours over the city. There's no word on how many of these flights were undertaken, but we hope the pilot had a solid five stars.
UberKITTENS
Pass the Claritin, please. In 2015, Uber launched a $30 cat-petting service that brought kittens to offices and homes for 15 minutes of playtime and the possibility of adoption.
UberCHOPPER
Attendees at the Consumer Electronics Show in Las Vegas earlier this year could take to the skies in a helicopter ride over Sin City for $100. The idea was first launched last summer with a "pilot program" in traffic-choked São Paulo, Brazil after earlier experiments at venues such as Coachella that were priced in the thousands, according to Reuters.
Related Link: What Can Uber Learn From Other Companies That Met Controversy Ahead Of An IPO?
Related Link: New Patent Shows How Uber Wants To Go Social
Related Link: Ordering Groceries Online Could Be A $100 Billion Industry In Less Than 10 Years
Image Credit: By UberEATS (Own work) [CC BY-SA 4.0 (http://creativecommons.org/licenses/by-sa/4.0)], via Wikimedia Commons
View Comments and Join the Discussion!
Posted-In: CES CoachellaTravel Restaurants Top Stories Startups Tech General Best of Benzinga