Reactions To Tim Cook's Duke Commencement Speech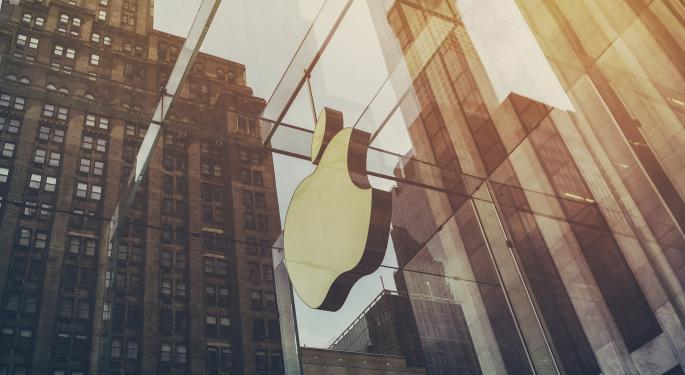 Apple Inc. (NASDAQ: AAPL) CEO Tim Cook double-downed on his critique of Facebook, Inc. (NASDAQ: FB) during a commencement speech at Duke University.
Cook said in March that Apple would "make a ton of money" if it were to monetize customer information, a clear jab at Facebook's business practice. Apple chooses its products not to be customers, an opinion Cook emphasized again during Duke's graduation ceremony on Sunday.
"We reject the excuse that getting the most out of technology means trading away your right to privacy," Cook said. "So we choose a different path, collecting as little of your data as possible, being thoughtful and respectful when it's in our care because we know it belongs to you."
Employee Pitch
Cook's speech could be seen as a pitch to potential future employees as the CEO wants only the "best and the brightest who may feel that Facebook is tainted," CNBC's Jim Cramer said. While Facebook does "pay a lot of money, so does Apple."
"If you can say, 'we do not take your data,' there are going to be people who say they feel more comfortable going to Apple than Facebook," Cramer said. "Facebook is considered to be a bit of a bad actor."
Apple's Brand Is Trustworthy
Cook is making it clear that consumers can trust Apple's brand, Jillian Manus of Structure Capital General Partners said Monday during CNBC's "Squawk on the Street." Apple doesn't offer any "predatory products," rather is "an extension of ourselves" that's trusted.
"Facebook is benefiting off of harvesting and monetizing your data and Apple is just there to help you succeed in life," she said.
Worry More About Apple?
Facebook CEO Mark Zuckerberg deserves more credit than many give him for making "meaningful changes" to the business model, which relies on information about users of its platform, Sloy & Holst CIO Paul Meeks said during the CNBC segment. As such, the digital advertising business will not only remain strong but is still a "great place to be."
Meanwhile, Meeks said investors concerned with Facebook's growth profile may be better off worrying about Apple's growth. Specifically, Apple's recent earnings showed 14-percent growth in the iPhone business, but unit volume growth was only 3 percent from a year ago; This implies the company relied on higher average selling prices to grow the business.
Looking forward to the next six to nine months, Apple will "anniversary the ASP increase" seen with the release of the iPhone 10, he said. If iPhone unit growth remains higher by a low-single digit, this creates a scenario far from attractive for investors.
Related Links:
Facebook CEO Mark Zuckerberg On Data Privacy: 'My Mistake'
Posted-In: CNBC Jillian Manus Jim Cramer Mark ZuckerbergPsychology Tech Media General Best of Benzinga
View Comments and Join the Discussion!