9 Struggling Companies That Could Pivot To Blockchain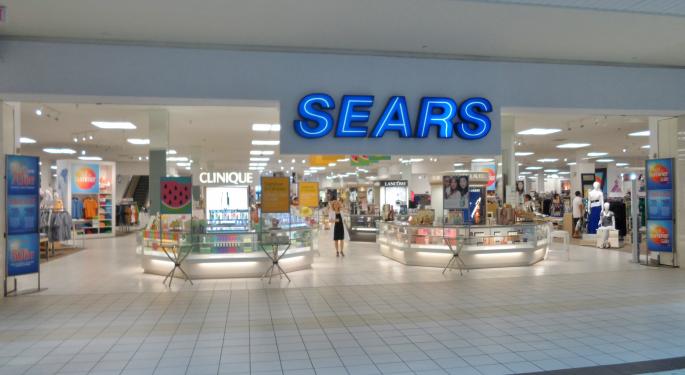 Nothing says "blockchain" like "iced tea."
On the heels of a dozen tech firms already questionably distant from the digital ledger business, Long Island Iced Tea Corp (NASDAQ: LTEA) is embracing blockchain.
The specialty beverage producer announced Thursday its intended shift into the trending theme and preparatory — if not premature — rebranding to the less poetic "Long Blockchain Corp."
It has neither relevant assets nor agreements to acquire assets meriting the new label, but that doesn't matter. The stock ran up more 300 percent anyway.
Talk First, Think Later
Over the last few weeks, at least 15 companies have realized impressive gains this way: by vague mentioning of blockchain interest.
Some, like NXT-ID Inc (NASDAQ: NXTD), announced a mere intent to join the craze. Others, like furniture firm Nova Lifestyle Inc (NASDAQ: NVFY), declared new blockchain segments ostensibly irrelevant to their core. Still others — "Long Blockchain Corp." — lacked both natural association with blockchain technology and existing assets to back a publicized transition.
But those details proved inconsequential. The market rewarded mere allusions to blockchain.
Blockbuster changes name to Blockbusterchain, surges 4 million percent, acquires Netflix.

— Morgan Housel (@morganhousel) December 21, 2017
Blockchain Boom
The phenomenon has inspired a proliferation of blockchain announcements from opportunistic firms.
"It's almost like flat-out trying to manipulate your price higher, unless they've really got the real stuff and they're really changing their whole business model, but I think some of these are just coming out with press releases to take advantage of the mania and pump their prices up, and I think they're probably dumping stock," Dennis Dick, co-host of Benzinga's PreMarket Prep and proprietary trader at Bright Trading LLC, said.
Suspicion aside, the strategy's been effective, and the likes of Long Island have gotten the value boost they'd hoped for.
Who Else Should Get In?
This week's market movers have made it clear that, if you're not nominally in blockchain, you're missing out. Perhaps some underperformers, industry aside, ought to take note. (Editor's note: We're only poking fun, here.)
A simple rebranding as Sears Blockchain Corp could do wonders for the floundering Sears Holdings Corp (NASDAQ: SHLD). Toys R Blockchain? Fitblockchain for Fitbit Inc (NYSE: FIT)? The BlackBerry Ltd (NYSE: BB) — BlockchainBerry? Doesn't have to be catchy to drive a 500-percent pop.
From General Electric Company (NYSE: GE) to Novavax, Inc. (NASDAQ: NVAX), market stragglers could reap the ephemeral rewards of non-detailed blockchain association.
Neurotrope Inc (NASDAQ: NTRP) could announce a vague plan to block mutated gene replication with chromosomal blockchain injections. Is it feasible? Who knows!
Radio Shackchain. Problem solved.

— Nicole Sherrod (@NicSherrod) December 21, 2017
Under Armour Inc (NYSE: UAA) could verify product authenticity, J C Penney Company Inc (NYSE: JCP) could ease transactions, and Twitter Inc (NYSE: TWTR) could trace the origins of menacing tweets.
Judging by the market's reaction to blockchain announcements, the details can work themselves out.
Related Links:
Why The Bitcoin Bubble Is Different From All Other Bubbles
Posted-In: BlockchainPsychology Opinion Top Stories Tech General Best of Benzinga
View Comments and Join the Discussion!