High And Inside Tech: Boston Red Sox Use Apple Watch To Steal Yankee Signs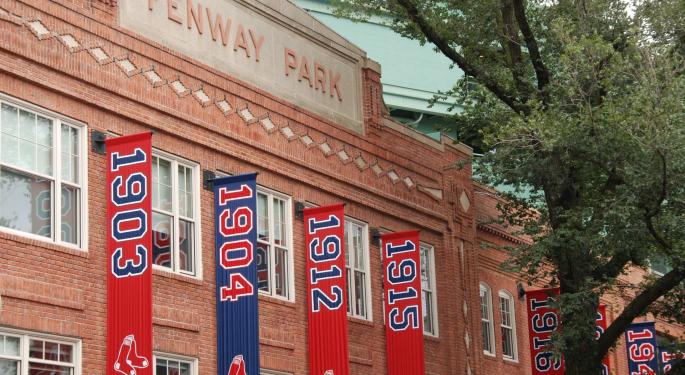 The smart watch made by Apple Inc. (NASDAQ: AAPL) does lots of things, and now you can add cheating to the long list of wearable wonders.
Major League Baseball is weighing whether to punish the Boston Red Sox for using an Apple Watch to steal signs during a three-game series with the New York Yankees and, perhaps, other teams, the New York Times reports.
The Yankees complained that a member of Boston's training staff was caught on videotape looking at his Apple Watch in the dugout, then relaying messages to other players in the dugout, who would then signal teammates on the field about what type of pitch was about to be thrown.
Higher Tech Than Deflategate
The Times said the first-place Red Sox subsequently admitted that their trainers had received signals from video replay personnel and relayed it to Boston players for several weeks. Boston also responded to the allegations by filing a complaint that the Yankees used their cable television network to steal signs.
"We will conduct a thorough investigation on both sides," MLB Commissioner Rob Manfred was quoted as saying.
Maybe there's something in the New England water, but the New England Patriots of the National Football League were fined for spying on opponents a decade ago and for allowing opposing teams use semi-deflated footballs in recent seasons.
Former Boston Mayor "Dapper" Dan Coakley, who as a lawyer represented Charles Ponzi for concocting the scheme that bears his name, would be proud.
Related Link:
Off To The Races: Comparing Fitbit's New Ionic With Its Smart Watch Competitors
Posted-In: Apple Watch Boston Red Sox New York YankeesPsychology Sports Tech General Best of Benzinga
View Comments and Join the Discussion!