Larry Summers Shares His View On Interest Rate Collusion, Donald Trump And Janet Yellen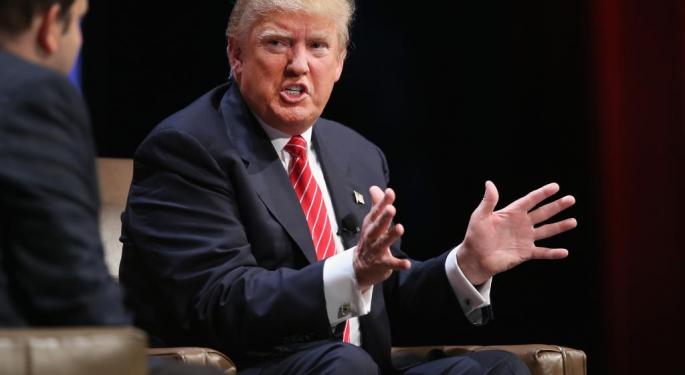 Benzinga got a sneak peek at this Sunday's Wall Street Week.
The show will feature prominent economist, former Secretary of the Treasury, and President Emeritus and Charles W. Eliot University Professor of Harvard University, Lawrence "Larry" Summers.
This article will focus on his views on interest rate collusion.
Mr. Summers went into very diverse subjects in the show, including his childhood, his formation, his views on the U.S. macro-economic situation in a troubled world, and his thoughts on fiscal policy. One of the last issues he touched was interest rate collusion.
At one point, host Gary Kaminsky asked about Mr. Summers' thoughts regarding the sayings of Presidential candidate Donald Trump, who "suggested the Fed was somehow working with the government to make certain that there wasn't going to be a recession until after the next President was in office;" and, in fact, it was "not doing anything in terms of interest rates, and that was some sort of collusion."
Related Link: Is There A Difference Between Good Debt And Bad Debt?
"That's nonsense," the economist responded, adding this was not the first thing the Presidential candidate had said that he considered to be nonsense – neither the last one, he suspected.
"The idea that [Federal Reserve Chairman] Janet Yellen is some part of some elaborate political conspiracy is not something anyone who has ever met Janet Yellen could possibly believe," he ensured.
Assessing Janet Yellen
Talking about Janet Yellen, Summers assured he believed she had done a good job, stating that "the core judgement to keep interest rates low that she has supported and made has been the right decision."
Posted-In: Donald Trump Fed Janet YellenPolitics Economics Federal Reserve Media General Best of Benzinga
View Comments and Join the Discussion!