Trump Troubles Mean More Delays For GOP Agenda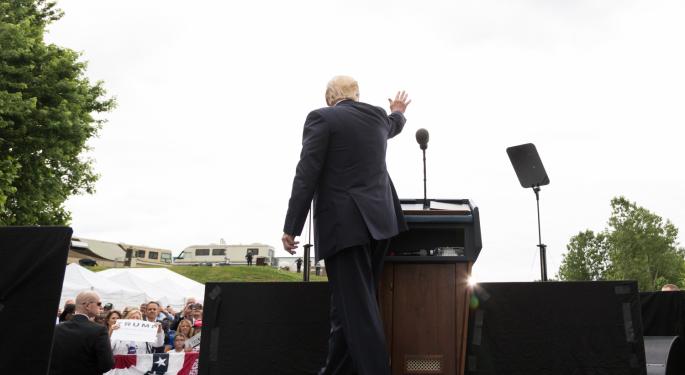 Republicans in Congress promised to repeal the Affordable Care Act on the first day of a new GOP administration. Five months later, the overhaul remains stalled, just one part of an agenda paralyzed by the probe into President Donald Trump's dealings with Russia.
The U.S. Senate is working on a healthcare bill hammered out hastily in the House with elements that moderates and arch-conservatives still both find unpalatable. With recesses scheduled for the week of July 4 and all of August, few lawmakers want to return home to hold town meetings with angry constituents.
Senate leaders had hoped to at least have a healthcare bill on Trump's desk by June, which means they have less than two weeks to hammer out tough details, such as when to rollback the Medicaid portion that covers people who can't afford healthcare.
"You know, I thought that was a stretch anyway," Sen. Shelley Moore Capito (R–W.Va.) told Politico.
Trump's Russia Woes Deepening
That's not all. GOP leaders have made clear that healthcare must be reformed before moving on to other promises central to Republicans retaining control of both chambers of Congress and winning the White House last November.
The overhaul of the tax code to benefit businesses and a $1 trillion infrastructure program — both of which remain short on details — are contingent on the healthcare bill being passed because of its impact on how much the government has to spend on the other things.
But Washington keeps getting rocked by new revelations about the investigation by special counsel Robert Mueller into the Trump campaign's ties to Kremlin associates suspected of hacking the emails of former Democratic presidential candidate Hillary Clinton and attempting to tamper with voting rolls in several states.
The latest bombshell came on Thursday, when the Washington Post reported Trump was being investigated for obstruction of justice, and Mueller had added a specialist in money laundering and organized crime to the investigatory team.
President Lashes Out, Defends Record
Trump responded to the report on Twitter Inc (NYSE: TWTR):

An hour later, he came back with this:

Friday morning ushered in a new tweetstorm by the commander-in-chief:



Despite these hurdles, Trump says he's accomplished more things since President Franklin D. Roosevelt.
"I will say that never has there been a president — with few exceptions, in the case of FDR he had a major Depression to handle — who's passed more legislation, who's done more things than what we've done," he said Monday.
Related Link: A Road Map To How An ACA Repeal Bill Could Hit Trump's Desk By Memorial Day
_________
Image Credit: "President Donald J. Trump announces his infrastructure initiative | June 7, 2017 (Official White House Photo by Shealah Craighead)" By The White House from Washington, DC - Photo of the Day: 6/8/17, Public Domain, via Wikimedia Commons
View Comments and Join the Discussion!
Posted-In: ACAHealth Care Futures Politics Top Stories Markets Media General Best of Benzinga