If Your Tax Return Is More Than $1,000 Make These 5 Moves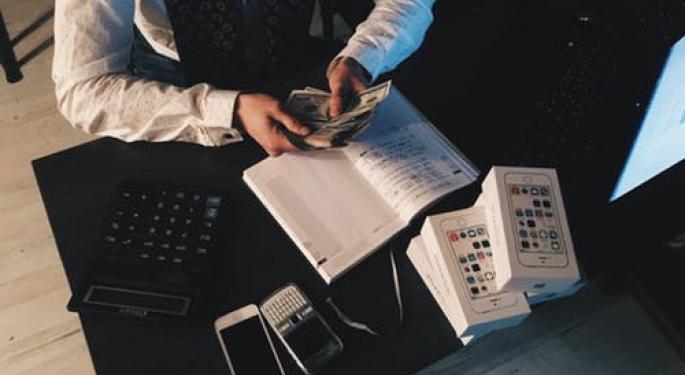 It's 2020 and you know what that means...it's time to think outside of the box on your income tax return! Tax season is fast approaching and with the potential for a tax return, are you going to put your additional funds toward the right things?
We've all been there before, spending hard-earned tax returns on frivolous consumer goods. Instead of spending your hard-earned tax return toward that next flashy vacation or a glitzy outfit, consider spending your tax money on alternatives that will allow you to have financial peace of mind or improve your financial situation for years to come.
Since tax season only comes once a year, try to plan ahead for your tax return funds which will help you stay level-headed, before the check comes in the mail. We've built out five of the most financially practical, creative and fun things you can get with your tax return this year.
1. Try Real Estate Crowdfunding
Have you ever wanted to dip your hand into real estate markets, but felt like you didn't have the funds to do so? For 2020 the wealth management sector in America is offering opportunities to make investments into real estate that, in previous decades, were unheard of. In other words, gone are the days where real estate development revolves around private money financed by a single investor.
In terms of blending and balancing your portfolio of investments, emerging real estate investment platforms allow individuals to place smaller stakes into commercial real estate. What does a $1,000+ tax return give you in the world of real estate crowdfunding?
Learn more about how to join the real estate crowdfunding space.
2. Leave Your Family a Million Dollars
Did you make a New Years Resolution to become healthier? Your health and life come hand-in-hand. Whether you're cruising through life at a fast pace or taking life as it comes, we are all human at the end of the day. Take the steps to ensure you're ready for the unexpected.
Anything can happen, so it's wise to consider building financial protection. One great way to protect the loved ones in your life is by buying term life insurance. Term life insurance protects you for a specific period of time. Also, you'll not only want to consider the total amount of life insurance coverage but also the term, or time period, you'll be covered for.
Simplicity is genius. Pick a term life insurance plan that puts people first. We've done our research and our favorite life insurance plan, Bestow, offers term life insurance policies starting at only $5 a month. How do you get started? Bestow's 100% online, zero-paperwork model to term life insurance can give you an instant decision in as little as five minutes. Note that Bestow offers term life insurance policies for individuals between the ages of 21-54 and no medical exam is required.
3. Kickstart A New Business Idea
It's a tale as old as time: you have a creative mind but you're unsure of where to take things. With a little extra cash on hand thanks to your tax return, now might be your chance to show the world that new idea! After all, we believe in having a child-like wonder about where your new business ideas might lead.
Do you have a new concept you've been tinkering with? Maybe you've always wanted to start your own shampoo and conditioner line? There's no time like the present!
Even if your new business idea is currently just a thought, remember that all great ideas start somewhere. Starting a new business can be a daunting task and has a wide array of start-up costs. As you're getting started, know that there are many paths you can take in getting your dream off and running.
4. Learn A Hobby That Can Pay For Itself
We live in a world where you can freelance and sell your craft by doing almost anything. So when you can leverage your creative skills to supplement future income, why not try your hand in photography?
For starters, you can put your tax return toward mitigating those pesky costs of camera equipment. While you might think you need to have the top-of-the-line in terms of lenses, camera and lighting, it's wise to start smaller with our recommended professional camera bundle. The benefits of taking up photography can also go beyond making money. Meeting new people, clients or folks also passionate about taking pictures can improve your social and networking skills.
Given your newfound tax return and a creative itch, who knows - down the road you might find an exciting career path or side-hustle in the process!
5. Stay Ahead Of The Markets
It's 2020, which means it's time to make your money work for you. Savvy investors know: when it comes to monitoring the financial markets, it's important to have the right guidance and support on your journey. Enter Benzinga Pro, a market news and research platform raising the level of awareness in the investing game.
What makes Benzinga Pro the ultimate financial news and research platform? Your subscription grants you access to Benzinga's newsdesk whenever you have questions regarding the financial news you care about.
Benzinga Pro provides investors of all levels real-time newsfeed access and signals. Subscriptions to Benzinga Pro's newsfeed start as low as $79 per month.
Get More With Your Return
With a great tax return comes great responsibility. It's hard to resist spending your tax return dollars on a shopping spree that doesn't return gains, whether the funds were expected or not. While it's nice to spend money on fun experiences you should also have the foresight to put your tax return to good use and invest in your financial future with one of these ideas.
View Comments and Join the Discussion!
Posted-In: Education Personal Finance General Best of Benzinga