What To Know About Click Farms, The Sweatshops Of The 21st Century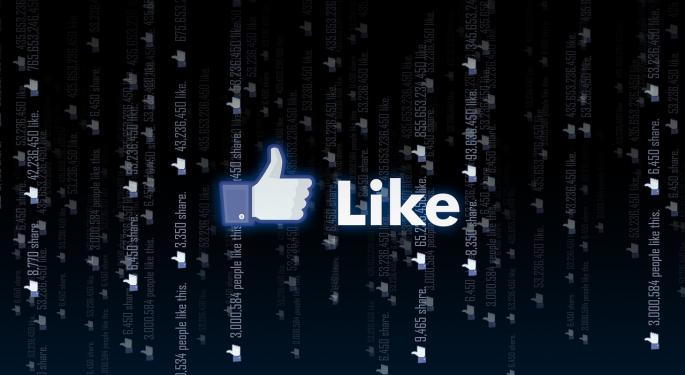 There are many instances when the fate of a product is decided by reviews posted online by users or the number of Facebook Inc (NASDAQ: FB) likes, Twitter Inc (NYSE: TWTR) followers and Alphabet Inc (NASDAQ: GOOGL) (NASDAQ: GOOG)'s YouTube video views.
However, do these metrics really reflect the product's performance and utility? That remains a moot point.
The Bangkok Connection
We are living in an era where anything can be manipulated. Even likes, views, followers and reviews — which seem to have individualized and personal elements — are no exception. This is no conspiracy story; there's proof of it, going by a news piece reported by Gizmodo last week.
The report said three Chinese nationals were arrested in Bangkok, Thailand, recently on charges of running a massive click fraud operation, involving about 500 smartphones, mostly Apple Inc. (NASDAQ: AAPL) iPhones, and 350,000 SIM cards. The perpetrators were reportedly using the phones to inflate the clicks for ads in Chinese messaging app, WeChat.
The fraud originally reported in the Bangkok Post is punishable under law in China. The choice of Bangkok as the base may have to do with China allowing only one phone linked to a WeChat account in a bid to prevent click fraud.
These inflated click numbers hoodwink companies into believing their ads are overperforming, with the ad agencies tricking their clients by showing the inflated fake clicks. Quoting a 2015 study, Gizmodo said legitimate publishers lost $6 billion in revenue to bots in the U.S. due to the fraud.
Faking The Likes
Meanwhile, a Guardian article dated August 2, 2013, reported fake Facebook likes generated by a team of low-paid workers from Bangladesh. Qualifying as sweat shops of the 21st century, the units, termed click farms, pay workers as low as $1 per 1,000 likes.
The depressing truth is many of these workers work on a three-shift system, earning as low as $120 per year. Compare this with the federal minimum wages in the U.S., which has stayed at $7.25 per hour since 2009.
How False Clicks Sway Consumers
A majority of consumers usually check reviews and ratings before making online purchases. The Guardian article put the percentage of consumers relying on these metrics at 31 percent.
The rationale for the burgeoning fake click instances is the avariciousness of companies to boost their profile on the social media and to lure additional customers.
Thousands of fake profiles are created, which serve as sources for these fake clicks.
Sweat Exploited By Sweat Shops
Giving details of the miserable working conditions, the Guardian article noted that these workers sit in dingy rooms, with windows covered by bars. They sometimes work through the night. All they get in return is a measly $1 for every 1,000 likes they generate on Facebook.
"Potentially, a number of laws are being breached — the consumer protection and unfair trading regulations. Effectively it's misleading the individual consumers," the Guardian said, quoting Sam DeSilva, a lawyer specializing in IT and outsourcing law at Manches LLP in Oxford.
Shareyt's Dubious Credentials
Shareyt.com, a website registered in Dhaka, according to the Guardian, touts itself as a website offering social media promotion, acting as an intermediary between companies seeking to boost their profile on the social media and the social media companies.
How Shareyt gets this done is through crowd sourcing clicks from people around the world. The company claims on its website that it has 150,000 users, has generated 3.57 million Facebook likes and has promoted 27,000 pages on Facebook, so on and so forth.
The Clamp Down
Microsoft Corporation (NASDAQ: MSFT) and Symantec Corporation (NASDAQ: SYMC) reportedly disabled a two-year-old network of remotely controlled PCs or botnet in 2013, which supposedly was behind click fraud valued at least $1 million dollar per year. The network was said to have controlled 1.8 million PCs.
Given the ethical questions in play, social media companies have also registered their protests against these illegal click farms. Facebook suggested it is against its rules to allow boosting of fan count in return for money, while saying likes should come from someone truly interested in connecting with the brands.
Despite the dark side to them, click farms are reaping rich harvests, although it comes at the cost of ethics and morals. To top it, the engine fueling the click farm, namely the manpower, is also exploited in the worst possible way. It would require concerted efforts from all stakeholders involved, along with regulators to put an end to this fake practice of generating fake clicks.
Related Links:
The Best Social Media Accounts Your Favorite Execs Are Following
Analyst Says Social Media Space Is Saturated, Sees Snapchat As 'Total Junk'
View Comments and Join the Discussion!
Posted-In: Bankgkok PostEducation Psychology Topics Global Tech Media General Best of Benzinga