The Best Social Media Accounts Your Favorite Execs Are Following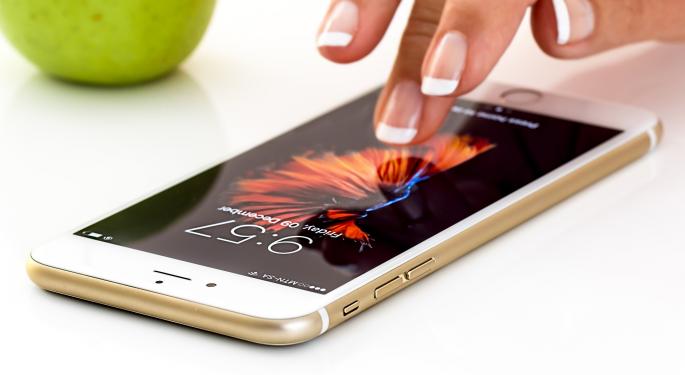 All work and no play makes Jack Dorsey a dull boy.
Maybe that's what the Twitter Inc (NYSE: TWTR) CEO was thinking when he littered his feed with posts from Typical Girl (@SoDamnTrue) breaking down female psychology, Trump's Ties (@TrumpsTies) mocking the president's noticeably extended accessories and an optimistic parody account from Dory of "Finding Nemo" fame (@Dory).
These, peppered with the likes of Sean Combs (@diddy) and Rosie O'Donnell (@Rosie), clutter an array of journalists, politicians and industry leaders Dorsey found worthy of following.
He's not alone in mixing pleasure with business. Many of the world's top execs lend eyes and brain cells to non-professional social media accounts. Below are some of the most notable.
Musk
For the most part, Tesla Inc (NASDAQ: TSLA) CEO Elon Musk follows the range of science and tech sources you'd expect. The SpaceX founder only breaks up his scant and sober Twitter feed with John Oliver ("Last Week Tonight") (@iamjohnoliver) and the Onion (@TheOnion).
But he's also attuned to Instagram personality Elliot Tebele, the popular meme-maker better known by the moniker Fu—, well, you can figure it out.
Zuckerberg
Facebook Inc (NASDAQ: FB)'s Mark Zuckerberg follows a range of Instagram's iconic figures, from Pope Francis (@franciscus) and former President Barack Obama (@barackobama) to Kylie Jenner (@kyliejenner) and LeBron James (@kingjames).
Then, to indulge his inner feels, there's a smattering of puppy sites like @junopup and @pandadog.
Legere
T-Mobile US Inc (NASDAQ: TMUS)'s magenta-wearing John Legere found the thoughts of Snoop Dogg (@SnoopDogg), Martha Stewart (@MarthaStewart) and Lindsay Lohan (@lindsaylohan) worthy of consumption alongside a parody account for Chairman of the Federal Communications Commission Tom Wheeler (@FakeTomWheeler).
And like Zuck, Legere gets his fuzzy fix from Insta pix. One of the four accounts he follows is dedicated to a pair of kittens, @mr.bobby.baby_and_sir.barney.
Spiegel
Snap Inc (NYSE: SNAP)'s Evan Spiegel keeps his exposure tight. Spiegel, who has yet to christen his Twitter profile with an inaugural tweet, follows just 34 accounts, from pop culture icons Colbie Caillat (@ColbieCaillat) and Bob Saget (@bobsaget) to L.A. Clippers owner Steve Ballmer (@clippersteveb).
Somehow, an out-of-place "wolf pupy" (@wolfpupy) also made the cut.
Posted-In: Elon Musk Evan Spiegel Jack DorseyCrowdsourcing Top Stories Tech Media General Best of Benzinga
View Comments and Join the Discussion!