6 Part-Time Summer Jobs To Boost Your Bank Account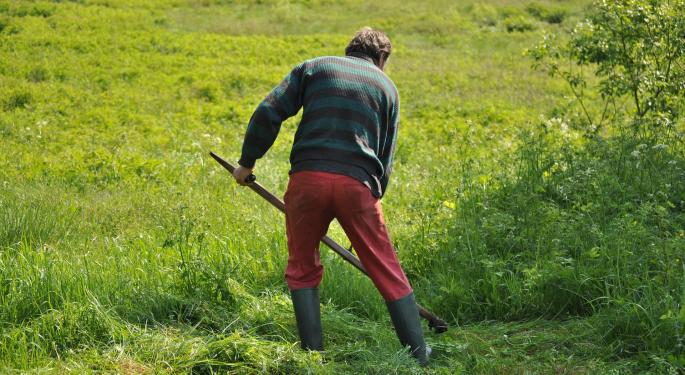 Lots of Americans had summer jobs when they were teenagers or when they were in college. It was nice to have a little extra cash around for fun summer activities.
However, just because you've graduated from college and have a full-time job doesn't mean that you can't take a couple of extra hours per week and get a summer job at any age.
By taking a little bit of time in the evenings or on the weekend, you can help pay for that summer vacation, send your children to summer camp, pay off a credit card balance or even just get a head start on saving for the expenses of the holiday season.
Here's a look at six part-time jobs you could get this summer and how much supplemental income money you could expect from just five hours of extra work per week for three months.
Related Link: 9 Financial Steps Every College Graduate Should Take Immediately
1. Medical Transcriber: $1,030
Medical transcribers simply listen to audio recordings that physicians and other medical professionals make and type the information into medical reports. Some labs are very flexible with weekend or after-work hours.
2. Fast Food Worker: $544
It may not be the best pay or the best job, but there's a good chance that there are plenty of local places that are hiring and that would work with you by scheduling hours around your full-time job.
3. Tutor: $750
The higher your level of expertise and education, the more money you could potentially make by being a private tutor. You can schedule tutoring sessions at your own convenience, and helping a struggling student can be a rewarding experience as well.
4. Grounds Maintenance: $810
If you ever made money by mowing lawns when you were a kid, this job is the adult version. In addition to making some extra cash, this type of outdoor work could also help get you daily exercise and outdoor time as well.
5. Pizza Delivery: $657
If you have a car and a couple of extra hours on weekend nights, you can pocket a few hundred extra dollars over the summer. Remember, the size of the tips you can anticipate depends on the area in which you work.
6. Uber Driver: $870
Another option for people with their own vehicles is being an Uber driver. Right on its website, Uber says working as a driver is "an excellent way to work a few hours during nights or weekends to save up money."
The ideas listed above are creative, fun and potentially rewarding summer jobs that can earn any American some significant supplemental income. At the same time, they are simply a sampling of hundreds of similar part-time jobs that are out there for people that are willing to hunt for them.
By working one extra hour every weeknight, five hours on a Saturday, or a couple of hours two to three days a week, you can end the summer with $1,000 or more in your pocket and a new life experience on you resume.
Posted-In: Part-Time Jobs summer summer break UberEducation Personal Finance General Best of Benzinga
View Comments and Join the Discussion!