What To Do When Life Throws You A Financial Curveball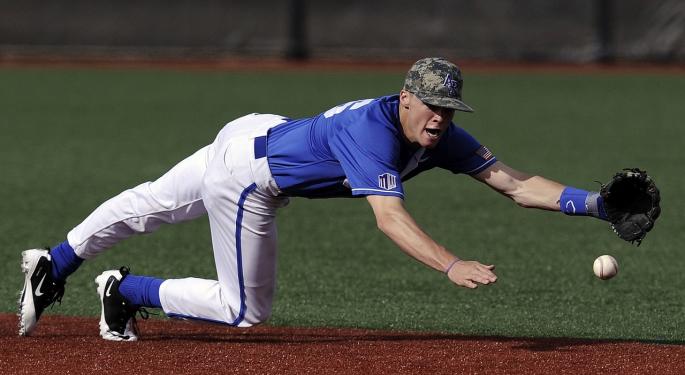 Smart investors always plan for the future, whether it be managing a retirement portfolio, saving for a house or setting aside money for a child's college education. Having a long-term financial plan certainly puts you ahead of the pack when it comes to financial security. However, when it comes to finances, even the best-laid plans of mice and men often go awry.
Living Life Unconstrained By Financial Uncertainty
Ritholtz Wealth Management portfolio manager Ben Carlson and his wife were recently surprised to learn that their second child would actually be their second and third children. Carlson used the birth of his twin son and daughter to reflect on the importance of adaptability when it comes to financial planning.
Having a long-term plan is a great start to living a life of financial freedom. However, life will undoubtedly throw you financial curveballs along the way, so flexibility is critical.
"A year ago, if you would have asked me about my financial needs over the coming twelve months, I never would have expected them to include a new home, new car or two new mouths to feed," Carlson wrote.
Related Link: 10 Ways To Get Your Finances Back On Track
But how can you prepare for the unexpected? It all starts with allowing yourself a longer financial leash. An unexpected addition to the family, an unforeseen medical emergency, a job loss or a surprise home or auto repair can come up at any time.
Don't Buy Things You Cannot Afford
Not living above your means is always a great idea to avoid debt and monthly financial stress. However, by living well below your means, you can build a cushion of savings that can allow for the type of flexibility that is required when unexpected expenses come up.
The more money you save when you have the opportunity, the less pressure you will have when something goes wrong.
Recognize The Journey
Carlson urges everyone to think of financial planning as a process rather than an event. The same advice applies to investing as well. As market conditions change, different investing strategies make the most sense. Changing conditions in your life don't mean your financial plan completely goes out the window. It simply means that it will need to evolve throughout your life.
Staying Simple
In addition to saving, the best approach to financial planning is to keep things simple. It may seem cliché, but Carlson says some of the best advice he can give is fairly common personal finance advice. That advice includes avoiding credit card debt, paying down mortgage debt, maintaining a good credit score and saving as much money as possible.
"This stuff seems boring, but it can be extremely helpful when you really need it," he wrote.
Focus On Priorities, Not Goals
Finally, for people who are obsessive planners, Carlson says it's best to focus more on financial priorities than financial goals.
"These past few years have made me realize that my financial plan or portfolio or investment returns or job title will never matter as much as having a safe, secure and healthy family," he concluded.
The Only Certainty In Life Is Its Uncertainty
There's no way to expect the unexpected, and no amount of planning can fully prepare you for the financial surprises that lie ahead. However, by setting a clear but flexible financial plan and saving as much money as possible, you can give yourself the best chance at tackling those unexpected expenses without having them derail your long-term financial goals.
View Comments and Join the Discussion!
Posted-In: Ben Carlson Ritholtz Wealth ManagementAnalyst Color Education Top Stories Analyst Ratings Personal Finance General Best of Benzinga