4 Crazy Wall Street Stories That Hollywood Should Pounce On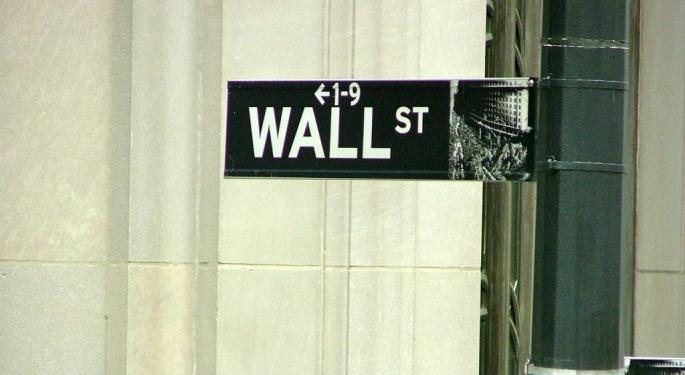 Academy Award-winning actor Matthew McConaughey stars in the new movie "Gold," which tells the story of fraudulent Canadian gold mining company Bre-X. Bre-X is only one of hundreds of crazy Wall Street characters and stories fit for the big screen.
Here are four crazy Wall Street stories that Hollywood should capture next.
The Pharma Bro Story
Given Martin Shkreli's affinity for attention, he would probably love the idea of a biographical movie or documentary about his life.
He first entered the spotlight when his company, Turing Pharmaceuticals, raised the price of a 62-year-old HIV drug from $13.50 per tablet to $750 per tablet. In 2015, Shkreli was arrested for securities fraud. His trial is set for 2017. While out on bail, Shkreli has entertained himself by trolling celebrities and journalists, ultimately resulting in getting suspended from Twitter Inc (NYSE: TWTR).
Love him or hate him, Shkreli is certainly an interesting character.
Related Link: The Real-Life Story Behind The Movie 'Gold'
Operation Buy And Cry
It's fairly common knowledge that much of the 1980s boom on Wall Street was fueled by rampant cocaine use. You may assume analysts and traders were free to party their way to the millionaires' club, but Wall Street wasn't granted immunity from drug laws.
"Operation Buy and Cry" was the name given to a 1987 police crackdown on Wall Street that sent 16 brokers to jail on cocaine charges. The operation was given its name because the brokers would often cry when they were caught in the sting.
Eddie Lampert's Great Escape
This incredible true story already seems like it came from Hollywood writers.
In 2003, ESL Investment's billionaire hedge fund manager Eddie Lampert was kidnapped by three men with guns in a parking garage in Greenwich, Connecticut. He was bound and taken to a hotel bathroom and held for ransom. The men told Lampert they had been hired to kidnap him and kill him for $1 million. The captors made Lampert record a message for his wife and kept him in the bathroom for 39 hours.
Lampert eventually convinced the kidnappers to let him go by telling them he would stash $40,000 in a trash can outside of a Wendy's in Greenwich. Following Lampert's release, the FBI caught the kidnappers just days later when an associate used Lampert's credit card to order a pizza.
The SAC Capital Training Program
SAC Capital's Steve Cohen agreed to a $135 million settlement related to allegations of insider trading last year. However, court documents also revealed allegations of extreme sexual harassment at SAC.
According to the documents, analyst Andrew Tong was allegedly forced to dress as a woman by his portfolio manager, Ping Jiang. In addition, Tong was allegedly forced to take female hormones and undergo a "training program" that included "forced oral sodomy," "false imprisonment," and the introduction of "certain foreign objects into Mr. Tong's rectum."
The story would certainly make for a gritty Hollywood drama for those who have the stomach for it.
Posted-In: Andrew TongEducation Hedge Funds Politics Psychology Opinion Media General Best of Benzinga
View Comments and Join the Discussion!