'Black Edge': New Book Tells The Hedge Fund Story Everyone Wants To Know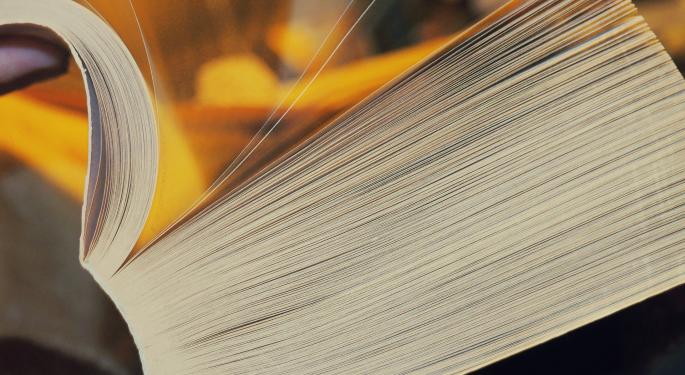 If you thought history couldn't be interesting, read Sheelah Kolhatkar's "Black Edge." If you thought the esoteric world of finance couldn't be interesting, you should also read "Black Edge."
The tale of American corruption and the nation's most infamous network of insider-trading is the stuff of fiction. As Andrew Ross Sorkin put it, the FBI investigation reads like a thriller.
Kolhatkar chronicles the experience of hedge fund managers risking the riches of American investors and profiting from excessive fees.
"Over time they came to really dominate the financial market," Kolhatkar explained to NPR. "They were so successful and made so many people so wealthy that they have become this very dominant force. And in fact, what they do affects everyone."
The Backdrop
The prosperity of managers such as SAC Capital Founder Steve Cohen, the focus of the "Black Edge" investigation, drew the suspicion of the FBI and others in the industry.
"So people did start to wonder — how is it possible that a fund of this size had never lost money aside from this one year, 2008?" Kolhatkar said. "So, you know, questions and rumors circulated around this firm for years, even though many of Steve Cohen's peers admired him and tried to emulate him."
A series of phone-tapping, subpoenas, interrogations and arrests ensued as the FBI tackled a pervasive scheme of insider-trading. The case revealed an abusive reliance on the "black edge."
The titular phrase refers to the illegal advantage of traders who make profitable transactions on nonpublic, market-moving information. They gather advanced news about significant corporate activity and buy or sell accordingly.
Despite government speculation of Cohen's guilt, Cohen was never charged. A number of former employees were, and SAC Capital paid a hefty fine. The company was barred from trading for a few years and became a family office managing only Cohen's wealth. It's expected to rejoin the hedge fund community in January 2018.
Even with an inconclusive end, the case and all its titillating details continue to inspire art of various media. The same story that led to "Black Edge" also brought the PBS documentary, "To Catch A Trader," in 2014, and the tale hasn't lost its appeal.
"Black Edge" hit the shelves Wednesday and garnered positive reviews.
Posted-In: Andrew Ross Sorkin Black EdgeNews Hedge Funds Previews Media Trading Ideas General Best of Benzinga
View Comments and Join the Discussion!