Protect Your Savings And Beat The Scammers In 2017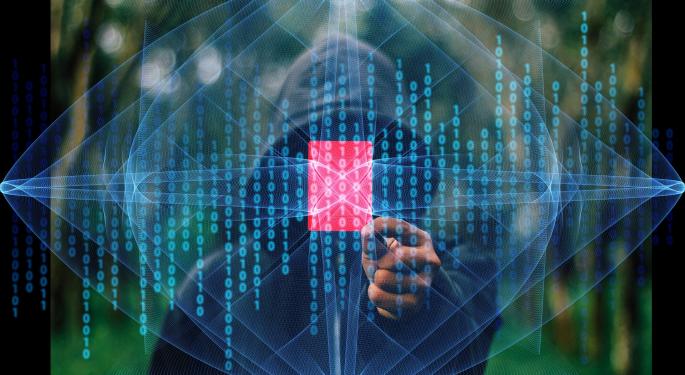 If the past decade of news stories and fraud alerts haven't put you on your guard for scams, 2017 should be the year to make sure you are protected against these schemes. This is especially true as scammers are deploying newer and more sophisticated tactics to relieve you of your savings, your identity and more.
Fraud statistics are difficult to track, particularly because no one likes admitting they have been had. However, the elderly are a common target of scammers for a variety of reasons. The FBI's Scams and Safety web page points out that seniors generally have more savings than younger targets and are less likely to report fraud due to limited information on where to report it to.
This graphic from the Financial Services Roundtable illustrates the common elements of fraud against the elderly.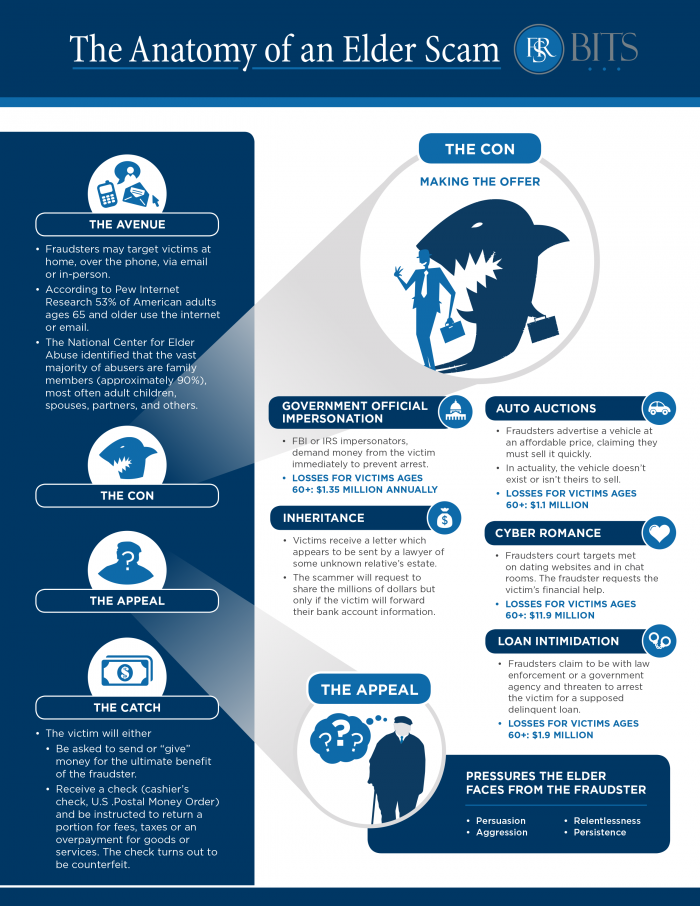 2016 Scams
Your greatest asset to avoid becoming a victim of fraud is to be informed of the tactics and psychology behind these scams.
The Better Business Bureau recently released it statistics on the top ten most common scams perpetrated and reported in 2016. You can see their list below.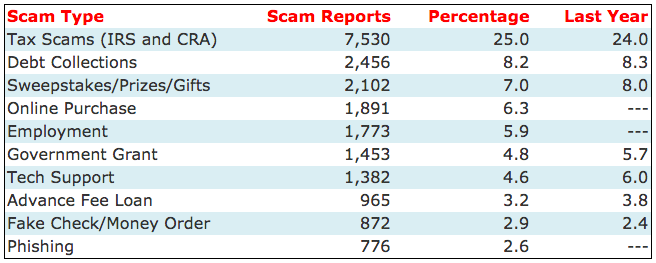 While the BBB did report a sharp decrease in the number of reports following a raid on an IRS scam ring in Mumbai, India, top fraudulence was still primarily perpetrated by people impersonating government officials and demanding money. Gaining ground are similar scam strategies wherein fraudsters promise huge rewards or threaten victims financially unless they receive payment.
2 Things To Be Aware Of
Urgency: The urgency and gravity of these money demands are what make them successful. The scammers will throw a lot of information at the victim very quickly and will even scream at them, all to keep the victim off-balance, scared and eager to do whatever it takes to satisfy the scammer's demands.
Familiarity: The person demanding payment may have some information about you or a family member that they will use to convince you their demands are legitimate.
Your main weapon against these demands is to remain calm and to withhold any information the scammer could use to draw you in further. If you are unsure of whether a call is truly from the IRS or a debt collection agency, ask for contact information and tell them you will contact them after consulting with someone you trust.
A good rule of thumb is that if they refuse and continue to demand money, they are just trying to score quick money off you. These scams usually rely on frequency, and if they can't get money from you right now, they will move on to another person.
Online Scams And Identity Theft
While online shopping and email scams seeking to acquire credit card or personal information from you (phishing) are lower on the BBB's list, the incidence of these may be under reported because the crime may go unnoticed.
The New York Times reported on the recent tactic used by hackers to gain access to the Democratic National Committee's email. The hackers sent emails that looked like they were from a trusted source, Alphabet Inc (NASDAQ: GOOG) (NASDAQ: GOOGL), with a link to what appeared to be a login page for the gmail service. However, the page was a fake. Without knowing it, victims supplied their account name and password to the scammers, giving them access to all the information therein.
Again, the methods of these types of scams vary, but the aim is consistent: to gain access to your personal or financial information.
To avoid becoming a victim of online fraud, you should employ every precaution against opening suspicious messages from unfamiliar email accounts and thoroughly verify online companies and web addresses. You can do this by researching companies and scam tactics online or at the BBB's website, inspecting whether a website's address matches the site's name, and remaining aware of any hints in the messages that it might be fake like poor grammar or typos.
Staying Vigilant
Scams of all stripes are becoming more frequent, elaborate and tenacious as time goes on. Even as you and watchdog groups find new ways to prevent fraud and protect consumers, scammers will continue to seek ways to profit off your fear, uncertainty, or ambition.
If you feel like you or a loved one have been the victim of a scam, or if you feel like your finances and personal information are at risk, contact the Better Business Bureau and talk to your financial planner about specific measures you can take to protect both your money and yourself.
View Comments and Join the Discussion!
Posted-In: BBB Better Business Bureau Cybersecurity fraudEducation Tech Personal Finance General Best of Benzinga