Some Millennials Expect To Work Until They Die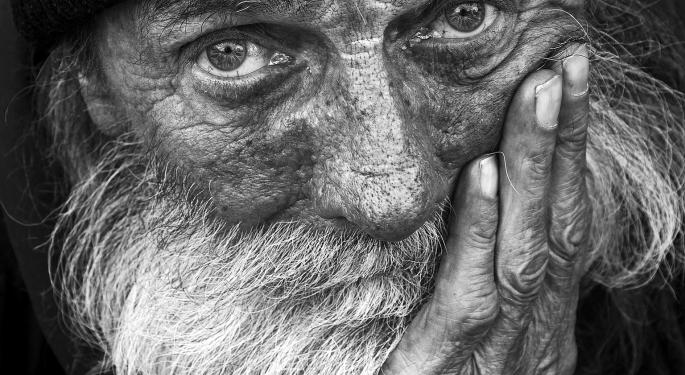 Warren Buffett is still going strong at the tender age of 85. The same can be said for his trusted right-hand man and 92-year-old business partner Charlie Munger. Other well-known executives such as Las Vegas Sands Corp. (NYSE: LVS)'s CEO Sheldon Adelson and Invemed's CEO Ken Langone continue working into their 80s.
However, all of these executives could have retired comfortably decades ago, but continue to take charge of their companies and go into work each and every day. On the other hand, a new survey of Millennials concluded that they expect to never have the chance to retire — not out of choice, but out of necessity.
Related Link: Don't Co-Sign Loans For Your Grown Children
According to the Manpower Group, over one half of Millennials across the world expect to work past the age of 65. Twenty-seven (27) percent of millennials expect to work past the age of 70, while 12 percent believe they will work until the day they die.

You will find more statistics at Statista
Of note, 37 percent of Millennials in Japan expect to work until the day they die — the highest ranking in the world. China ranks in second at 18 percent, followed by Greece at 15 percent and Canada at 14 percent.
The United States ranks tenth at 12 percent, and Spain ranks last at 3 percent.
Nevertheless, a significant number of Millennials are optimistic that they will be able to retire before the age 65.
"Only time will tell if this minority are the realists, optimists or just downright naive," the report said.
View Comments and Join the Discussion!
Posted-In: Charlie Munger Invemed Ken LangoneEducation Psychology Media Personal Finance General Best of Benzinga