Ahead Of The Fed: Interest Rates And Your Mortgage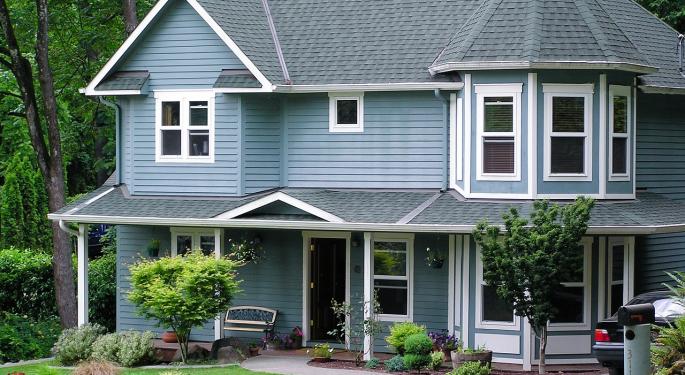 For homebuyers, the go-to resources for information and education are generationally divided. Whether due to comfort or past experiences, where you look first or who you talk to first is statistically different based on your age bracket.
According to 2015 National Association of Realtors® data on homebuyers, Millennials and adults under the age of 35 are most likely to start their research online. Although that is the first stop for the largest percentage of home buyers regardless of their age, when compared to other possible first steps, it is worth noting that the tendency to contact a real estate agent first increases with age.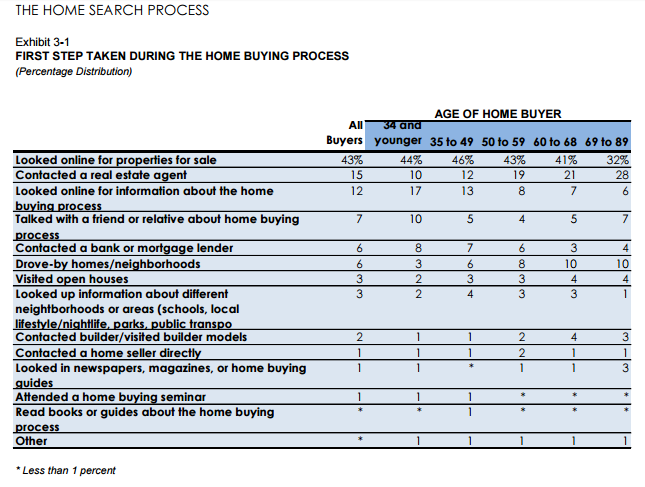 Source: NAR(R)
Suffice it to say, we are all a part of the digital information revolution, with 88 percent of all buyers using Internet tools as their primary source of information. One thing of note from this data is that, despite the readily accessible Internet, home buying remains a complicated process.
To that point, the NAR® data illustrated "understanding the process and steps" of home buying became less likely categorized as the most difficult step with age.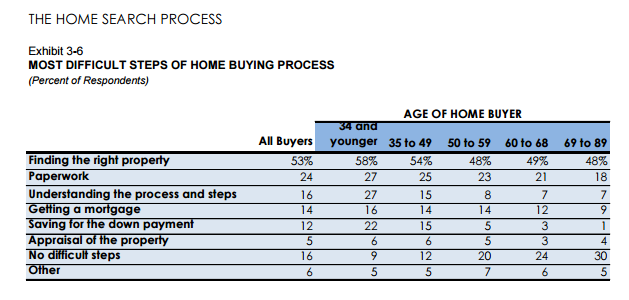 Source: NAR(R)
Besides the paperwork and legalese, one of the major obstacles that causes confusion is the relevance of interest rates. In light of the Federal Reserve's upcoming December meeting, Benzinga spoke with a handful of personal finance experts and asked them to share some advice on the matter.
Advice For Millennials On Interest Rates And Mortgages
John Gilliam, PhD, CFP®, CLU®, Associate Professor Of Personal Finance At Texas Tech University "In the low interest rate environment we have been in for the last several years, it would be best to 'lock' in a fixed rate as opposed to taking an adjustable rate. It is extremely likely for a 30-year mortgage's rate to go up; it's just a matter of when."
Terry Rumker, CFP®, Assistant Professor Of Finance At Ashland University "Given the current interest rates, it would be hard to argue that an adjustable rate would not exceed a fixed rate. From where interest rates are now, the only direction they are going to go is up and that would cause your adjustable rate mortgage to go up. This causes the monthly payment to increase as well. Fixed rate mortgages make the most sense when considering the likely direction of rates over the next few years."
Eric Sawyer, CFP®, Director Of Planning, Department Of Personal Financial Planning At Texas Tech University "If someone insists on nearing the maximum mortgage amount allowed, a variable rate should be avoided at all costs. Rates are still historically low, leaving little room to fall further. Using a teaser or initially low variable rate to squeeze out every penny of each month's income to just barely afford a house won't just make Lincoln scream. When rates go up, the hapless owners will too."
Terrance Odean, PhD, Rudd Family Foundation Professor Of Finance, Haas School Of Business, University Of California At Berkeley "The closer you are to your maximum ability to make monthly payments, the more important it is to have a fixed rate rather than adjustable rate mortgage."
Robert Weagley, PhD, CFP®, Associate Professor, Department Chair, Personal Financial Planning, University Of Missouri "This interest rate environment is one that cries out for people to take a fixed rate loan. The question, then, is how long they intend to live in the home. If for example they are in a temporary location, say going to graduate school, and the want to purchase a home. The adjustable rate loan will have a lower initial interest rate and if they only plan to live in the home for the length of time of the initial rate of interest, they can save money and gain more equity in their home by using the adjustable rate. Of course, if they change their mind about moving, this could backfire, if rates increase."
"In today's world, I do not expect to see rapid interest rate hikes. Much of the world's economies are still pretty weak and the interconnectedness of today's markets will work to keep domestic rates within reason."
Don't Underestimate Your Realtor
One final piece of data the NAR®'s 2015 research highlighted was the top listed benefit provided by real estate agents was that they "helped buyer understand the process," with 63 percent of all buyers and 75 percent of respondents under the age of 35 responding that way.
It is important to understand that the tendencies of home buying – as represented by data such as the NAR®'s annual research – often show different sentiments at the beginning of the process than that at the end. What to take from this is that while reliance upon the Internet is expected and can be incalculably useful, the assistance of professionals can also be of benefit.
As with most things financially related, the personal involvement of a financial planner, advisor or other professional can help the process along more smoothly than if it were tackled alone.
Image Credit: Public Domain
View Comments and Join the Discussion!
Posted-In: Eric SawyerFinancial Advisors Education Top Stories Federal Reserve Personal Finance General Real Estate Best of Benzinga