The 10 Worst Companies To Work For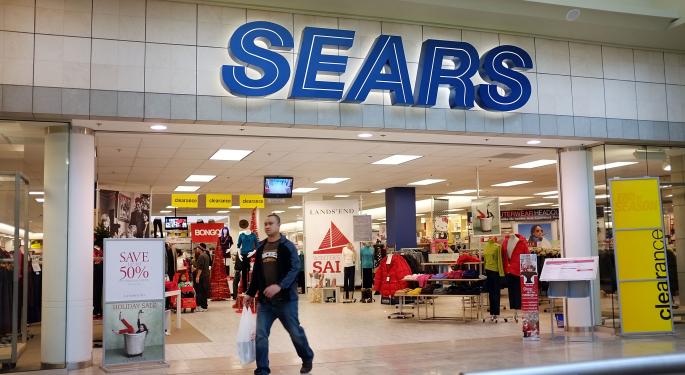 The site 24/7 Wall St. recently compiled its annual list of the worst companies to work for in the U.S., using data and job reviews from career website Glassdoor.com. Company rankings were determined based on employee ratings on Glassdoor, which ranged from 2.7 to 2.3 out of 5 for the 10 worst companies in 24/7 Wall St.'s list.
10. Dollar General Corp. (NYSE: DG)
While only 41 percent of current and former employees would recommend their job to a friend due to long hours and low pay, 85 percent of Dollar General reviewers on Glassdoor expressed their approval of new CEO Todd Vasos.
9. Ross Stores, Inc. (NASDAQ: ROST)
Employees of the apparel retail chain cited their very low—often minimum wage—salaries in their negative reviews of the company, with one former employee even claiming to have felt like "an indentured servant" while working there.
8. DISH Network Corp (NASDAQ: DISH)
One of the worst-rated large companies on Glassdoor, DISH Network may stand to improve its ranking if a potential merger with highly-rated mobile service provider T-Mobile U.S. Inc (NYSE: TMUS) goes through.
7. AECOM (NYSE: ACM)
Employees of construction and engineering company AECOM complained of managers' lack of understanding and feel that company leaders, including CEO Michael Burke, are only interested in shareholders and the company's bottom line.
6. Sears Holdings Corp (NASDAQ: SHLD)
Complaints by employees of Sears, which has reported net annual losses of over $1 billion for the past three years, included dissatisfaction with upper management and criticism of what they perceive as an outdated business approach.
5. Xerox Corp (NYSE: XRX)
Only 32 percent of Xerox employees on Glassdoor approve of CEO Ursula Burns, and complaints about the company included claims of favoritism and lack of raises. Xerox's earnings under Burns' leadership have dropped from over $1.3 billion in 2011 to $992 million in 2014.
4. Forever 21
Employees of retail chain Forever 21 said that the perks of a fun workplace and staff discounts could not compensate for the long work hours and low pay they received, with sales associates earning only $8.99 per hour.
3. Kmart
Owned and managed by Sears Holding, Kmart employees also cited management complaints in their negative reviews and criticized the company for low pay and bad working conditions.
2. Dillard's, Inc. (NYSE: DDS)
While the department store has seen an increase in profits from $479 million in 2013 to $511 million in 2014, employees complained on Glassdoor of managers' lack of concern for those working lower on the corporate ladder and also cited lack of benefits as a source of dissatisfaction.
1. Express Scripts Holding Company (NASDAQ: ESRX)
The worst-rated company on 24/7 Wall St.'s list, Express Scripts' share price has roughly doubled since the start of 2012. However, employees complain of being overworked in an environment of constant fear over branch closings and/or firings.
Posted-In: 24/7 Wall St. Forever 21 Glassdoor KmartCrowdsourcing Media General Best of Benzinga
View Comments and Join the Discussion!