TD Ameritrade: Financial Difficulties Lead To More Than Monetary Hardships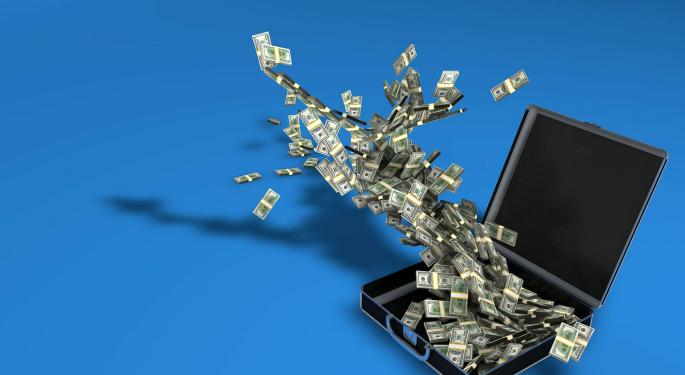 Earlier this year, TD Ameritrade Holding Corp. (NYSE: AMTD) released its 2015 Retirement Survey, which publicized that unanticipated life events cost Americans $2.5 trillion in lost savings.
However, new findings from the survey have since been analyzed and began circulation last week. In addition to the astronomical amount of savings lost from American adults who encounter unplanned financial hardship – called "Disrupted Americans" in the survey – the implications of these financial disruptions far exceed the monetary obstacles.
Related Link: Unanticipated Life Events Cost Americans $2.5 Trillion In Lost Savings
The New Scoop
Disrupted Americans are categorized by TD Ameritrade as individuals who have experienced financially devastating circumstances that upset long-term goals and have the capability of shattering those plans completely.
According to survey participants, the monetary obstacles have led or are anticipated to lead to drastic, life-altering changes. One significant area affected by these disruptions is retirement. While unanticipated events are impossible to foresee, planning for such events requires proper financial readiness.
TD Ameritrade's Managing Director of Retirement, Lule Demmissie, shared, "Every human being faces the threat of a financial disruption because there will always be external factors that can upset the course of a person's life. The key is to have a financial plan that incorporates risk management because no one knows when these disruptions can occur."
While risk management is always an essential part of financial planning, "Some life events are so disruptive that they can take the most financially prepared individual off course and leave them in a position where they anticipate having to delay retirement or forego it completely," the most recent TD Ameritrade press release stated.
The Disrupted And Retirement
The recent findings illuminated that nearly half of disrupted adults surveyed will be so affected by their unforeseen events that they will need to delay or completely forego retirement.
The average postponement of retirement was cited as being five years beyond the original anticipated age. Where two-thirds of survey participants had expected to retire at or by age 63, a whopping 34 percent now have a retirement age of 68 now on their radar.
Of those affected, almost 60 percent of those divorced, separated or widowed cited being unprepared to deal with the ensuing financial consequences.
Related Link: Be R.E.A.D.Y. – How To Draft Financial Plans
The Good News
Even for those who had planned for the unthinkable and still found themselves in financial difficulties, "Those who discussed their long-term financial plans with others prior to the disruption were more likely to have recovered financially," Kendra Galante, on behalf of TD Ameritrade, stated.
Of those who have since recovered:
27 percent discussed plans with their partner
28 percent with an advisor or financial planner
37 with a lawyer or an accountant
Talking alone cannot ensure financial security, but open communication and verbally planning for the financial future are key indicators of proper risk management. Through the process of involving others in your own plans, taking responsibility over your life and the financial health of those around you, you are more likely to be prepared and able to recover, should difficulty strike.
Image Credit: Public Domain
Posted-In: Kendra Galante Lule Demmissie retirementEducation Personal Finance General Best of Benzinga
View Comments and Join the Discussion!