Get Your Portfolio In Shape: Four Stocks That Focus on Fitness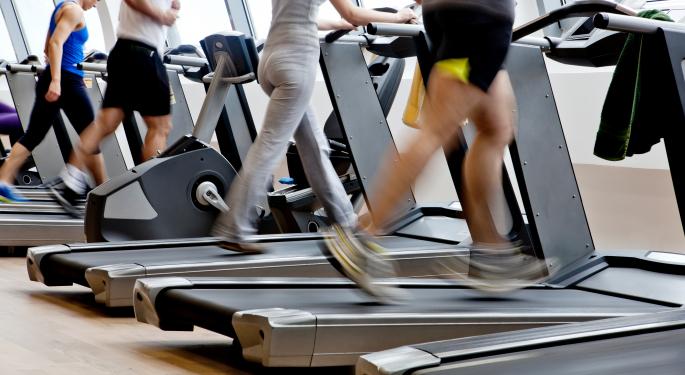 Here's some irony for you: while the U.S. public faces an obesity epidemic, health-related stocks are looking lean and mean these days.
Growing concerns over the costs to America in terms of productivity, healthcare costs and even an enjoyable lifestyle from obesity and other issues is indeed prompting some people to take control of their health -- which in turn is creating some interesting investment opportunities.
Those concerns have also led to a good run in the past several years for both dieting and excerise-related companies. Here's a quartet of companies for you to consider:
General Nutrition Centers (NYSE: GNC) is probably one of the most recognizable health and fitness companies in the country. The primary product remains vitamins, but their offerings also include all manner of health-related products, from fat-burning pills to powdered protein.
The company has seen a serious run-up in its stock price so far in 2013. Starting the year at about $34.00 per share, the stock is now trading in the range of $54.00 per share.
Vitamin Shoppe (NYSE: VSI) is GNC's primary competitor in the United States. The company sells the same kinds of vitamins and supplements as GNC, but focuses as well on discount pricing and internet orders.
Starting the year in the $58.00 range, share prices popped to over $65.00 in February before crashing. It then bottomed out at just above $40.00 in late summer. The stock is currently trading in the $45.00 range, which is considered to be at an attractive entry point by many advisors.
Lifetime Fitness (NYSE: LTM) is the operator of over 100 sports and fitness centers in the United States and Canada, and is located in 28 major markets. Lifetime Fitness centers tend to be large facilities, with some observers describing them as having a resort-like quality.
Although the company's stock is up only slightly for 2013, there was a significant profit opportunity in February when share prices were at a yearly low. Overall performance has been flat, year-to-date, but the five-year chart shows a stock which has shot up from $19.42 to over $50.00 per share.
Nutrisystem Inc. (NASDAQ: NTRI) has seen an impressive run this year. Up to $14.98 in recent trading, the stock started the year off at a humble $8.44. Nutrisystem has pioneered a monthly membership-based dieting model, where members pay a monthly fee and are provided all their meals by the company.
The system has a high success rate when followed exactly, due to the fact that a member's calories are strictly controlled. With the kind of run-up the stock has seen this year, it seems many of the company's members are happy with their results.
Posted-In: dietingFinancial Advisors Education Psychology Restaurants Personal Finance Trading Ideas General Best of Benzinga
View Comments and Join the Discussion!