The Week Ahead In Biotech: PDUFA Dates, IPOs And More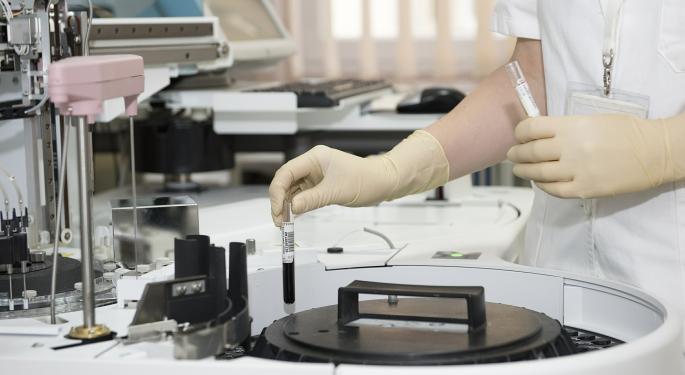 Here's a few must-watch biotech catalysts this week.
Conferences
Panamerican League of Associations for Rheumatology Congress – April 7-11 at Hotel Hilton, Buenos Aires, Argentina.
The International Liver Congress organized by the European Association For The Study of Liver – April 11-15 in Paris.
32nd Annual Clinical & Research Meeting of the North American Society For Pediatric And Adolescent Gynaecology, or NASPAG 2018 – April 12-14 in Florida.
Clinical Trial Outcomes
Novartis AG (ADR) (NYSE: NVS) is scheduled to present the abstract of 52-week results from a Phase 3 study of AIN457, being tested for psoriatic arthritis. The data will be presented at the 20th Pan-American League of Rheumatology Associations Congress scheduled between April 7 and 10.
Selecta Biosciences Inc (NASDAQ: SELB) will release Phase 2 data on its tophaceous gout treatment candidate SEL-212 at the PANLAR Congress on April 10.
Aeglea Bio Therapeutics Inc (NASDAQ: AGLE) is due to release new Phase 1/2 data on its arginase I deficiency treatment candidate AEB 1102 on April 12.
MediciNova, Inc. (NASDAQ: MNOV) will release abstract of the interim analysis of the Phase 2 data on its non-alcoholic steatohepatitis, or NASH, treatment candidate MN-001 at the EASL on April 13.
Albireo Pharma Inc (NASDAQ: ALBO) is scheduled to release new Phase 2 data on A4250, being tested for progressive familial intrahepatic cholestasis at the EASL on April 14.
Alnylam Pharmaceuticals, Inc. (NASDAQ: ALNY) will release updated Phase 1/2 for Givosiran to treat acute hepatic porphyrias at the EASL on April 14.
Galectin Therapeutics Inc. Common Stock (NASDAQ: GALT), which is testing GR-MD-02 for NASH with cirrhosis, will release Phase 2b data, as a late-breaker presentation, at the EASL on April 14.
Eiger Biopharma (NASDAQ: EIGR) will make an oral presentation on its chronic hepatitis delta virus treatment candidate lonafarnib at the EASL on April 14.
IPOs
Alzheon, a late-stage biotech company developing therapies for Alzheimer's is set to offer 5 million shares, with an estimated price range at $13-$15. The company is seeking to list its shares on the NASDAQ under the ticker symbol ALZH. The IPO is due to be priced on April 9.
IPO Quiet Period Expiry
Arcus Biosciences Inc (NYSE: RCUS), a clinical-stage biopharma company focused on creating innovative cancer immunotherapies, offered 8 million shares at $15 apiece. The quiet period is set to expire on April 9.
Related Links:
United Therapeutics Has Limited Downside Below $95 Level, Credit Suisse Says In Upgrade
On World Autism Awareness Day, A Look At Biotech Firms With Potential Treatments In The Pipeline
View Comments and Join the Discussion!
Posted-In: Biotech News Previews FDA Top Stories Trading Ideas Best of Benzinga