On World Autism Awareness Day, A Look At Biotech Firms With Potential Treatments In The Pipeline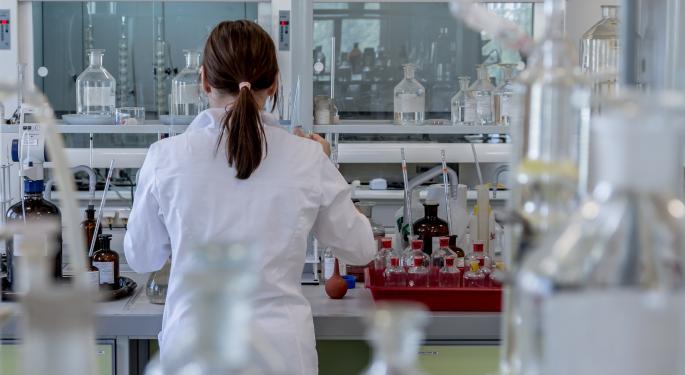 World Autism Awareness Day is observed annually on April 2, a day designated by the United Nations to encourage member nations to take steps to raise awareness of autism.
Autism, or autism spectrum disorder, indicates a wide range of conditions, including challenges with social skills, repetitive behaviors, speech and non-verbal communication, according to Autism Speaks. Signs related to this disorder begin to manifest mostly between 2 and 3 years of age, and in some cases as early as 18 months. Male children are more prone to autism than females.
The Incidence Of Autism
One in 68 children in the U.S. shows symptoms of autism, according to Autism Speaks, which cited data from the Centers for Disease Control and Prevention.
Globally, ASD pccurs in one out of every 160 people, according to the World Health Organization's estimates.
Autism is mostly accompanied by some medical and mental health issues such as gastrointestinal disorders, seizures, sleep disturbances, attention deficit hyperactivity disorder, or ADHD, anxiety and phobias.
No FDA-approved drug exists to treat the core symptoms of autism spectrum disorder.
Roche In Pole Position
Roche Holdings AG Basel ADR Common Stock (OTC: RHHBY) announced in January that the FDA granted a breakthrough therapy designation for balovaptan for the treatment of ASD, with potential for improving core social interaction and communication.
Breakthrough therapy designation is accorded to drug candidates that have the potential to treat serious or life-threatening conditions and expedites the FDA's review process.
The drug candidate is a vasopressin 1a (V1a) receptor antagonist for individuals with ASD. The candidate is being tested in a Phase 2 trial.
The logic behind the functioning of balovaptan is as follows: the blocking of the activity of vasopressin, a neuropeptide believed to be an influencer of social bonding, at one receptor will help improve social functioning and avoid the side effects of increased vasopressin across the board, which is believed to lead to increased aggression, according to Fierce Pharma.
Among the other research on this front, scientists at the Stanford University are testing a nasal spray of vasopressin in people with autism — an approach different from Roche's. With a preliminary study showing improvement, the treatment option is now being tested in a 100-patient trial that's expected to be complete by the end of 2022.
Studies have also found that oxytocin, another neuropeptide, was effective in treating ASD, especially in patients with autism and very low oxytocin levels.
See also: The Week Ahead In Biotech: PDUFA Dates, Clinical Trials And Conferences
Failed Attempts Sour R&D Efforts
Companies that have researched Fragile X syndrome, a common cause of autism, have not met with much success.
Novartis AG (ADR) (NYSE: NVS) had to shelve the clinical trials for its Fragile X syndrome therapy candidate mavoglurant in 2014. Roche discontinued the mid-stage trials of its RG7090 in 2014 after it failed to show efficacy.
Seaside Therapeutics also discontinued the mid-stage trial of its lead ASD drug candidate STX209 in 2013. The company, however, has three product candidates — namely STX209, STX107 and STX110 — in various stages of human testing.
A Pot Product For Autism?
Meanwhile, GW Pharmaceuticals PLC- ADR (NASDAQ: GWPH) has a pipeline compound named GWP42006 that is being tested for ASD in a Phase 1 trial. In February, the company said a Phase 2a proof-of-concept study of GWP42006 in adult patients with focal seizures did not meet its primary endpoint. GWP42006 has cannabidivarin as the primary cannabinoid molecule.
Related Link:
The Alzheimer's Drug Pipeline: High Failure Rates In Research On An Increasingly Common Disease
Posted-In: Autism Speaks CDCBiotech News FDA Trading Ideas Best of Benzinga
View Comments and Join the Discussion!