Exclusive: Insmed CEO Lives By Motto 'There Is No Finish Line'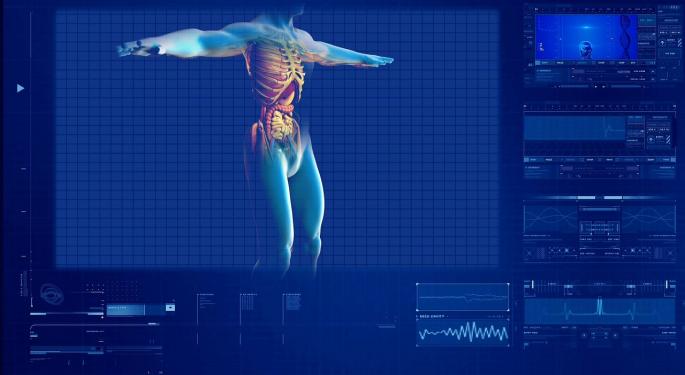 It was a good month for Insmed Incorporated (NASDAQ: INSM).
On Sept. 5, the company released positive phase 3 data for ALIS in the treatment of nontuberculous mycobacterial lung disease, inspiring a doubling in stock price and "elation" in the long-toiling staff.
"This data release represents the culmination of a 10-plus-year journey," CEO Will Lewis told Benzinga.
Still, Lewis rejects complacency and insists that there's always more to do.
"This represents potentially the first ever approved therapy, but it's nowhere near the end of the story either for the patients that we're going to help or the ones that we can't yet help," he said.
Standards Of Care
NTM lung infection is caused by highly resilient bacteria commonly found in the environment. While most people encounter the pathogen without issue, some patients prove vulnerable to infection, particularly those with pre-existing lung conditions or immunosuppression.
The indication gained infamy during the HIV epidemic of the 1980s when immunocompromised patients suffered related complications.
Today, the drug has an immediate reach of more than 100,000 U.S. patients, and that figure is growing about 8 percent per year, according to Insmed's secondary research.
Standard treatment is a cocktail of tuberculosis medications and antibiotics, but that's not always effective. Insmed designed ALIS to work in conjunction with the guideline-based therapy. In the recent Convert study, the six-month combination treatment saw a statistically significant 29-percent culture conversion against 9 percent in the control.
Related Link: Attention Biotech Investors: September Ushers In Another Slew Of PDUFA Catalysts
What Could Go Wrong?
Notably, the study group saw a discontinuation rate of 19.6 percent against the control's 8.9 percent, but Lewis considers this a pleasant surprise. He'd expected dropout between 25 and 30 percent.
"Those discontinuation rates don't stand out in my mind, and I don't think they are an impediment," Lewis said, attributing the losses largely to discomfort with the nebulizer delivery method. "They speak more to the experiential side of the compound, and patients who push through find that those symptoms abate."
At the same time, the combination treatment's elevated discontinuation correlated with a 9-percent infection and infestation rate versus the control's 5.4 percent.
Lewis said that, while the "curious results" merit additional investigation, they may ultimately be attributable to factors unrelated to the treatment, including a larger presence of pneumonia in the study group.
"Our conclusion from the top-line data is that we don't see anything that we believe would be an impediment to the pathway forward for approval or impacting the label in any negative way, but obviously that will require further refined analysis and the FDA's own opinion on that matter," he said.
A Job Unfinished
Insmed has built out infrastructure to prepare for commercialization and is now working to refine the data, submit a New Drug Application, and garner regulatory approval.
"I feel very good about where we are on a pre-commercial basis," Lewis said. The firm plans to launch the drug in the U.S. before penetrating the Japanese and European markets.
While intending to expand its reach geographically, it has little intention to do so medically. The focus will remain on "adjacent areas of the NTM spectrum," but Lewis doesn't consider that limiting.
"All of those represent expansion of label opportunities where there is a clear unmet medical need and a belief based on the robust strength and safety findings of our Phase 3 that we should be able to address," he said.
Insmed announced a secondary public offering Sept. 7 to raise additional capital.
Nick Donato contributed reporting.
Related Link: Three Pivotal Phase III Trials To Watch In Biotech
View Comments and Join the Discussion!
Posted-In: ALISBiotech Health Care Top Stories Exclusives Trading Ideas Interview General Best of Benzinga