Consult Your Doctor: FDA Thinks Big Pharma Might Be Intentionally Confusing You With Too Much Information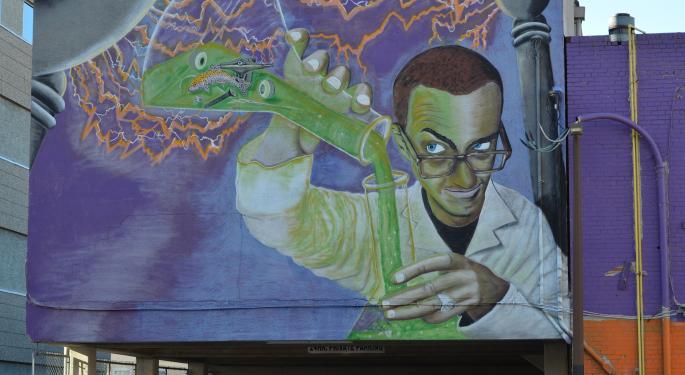 You've seen the commercials: The antidepressant — oh, let's call it Realitor — may cause suicide, explosive bowel syndrome, an erection lasting more than 72 days, lethargy, lumbago, listeria, hysteria, projectile vomiting and perhaps the plague.
Consult your doctor if Realitor causes unusual swelling in the nether regions or you're overcome by a nauseating urge to sell a house on a small commission.
Realitor isn't really real, obviously, but it may as well be. There is something bizarre about listening to the endless televised loops of litanies about side effects of real meds, which often sound more terrifying than whatever the drug is trying to cure. It's no wonder such commercials are endlessly parodied.
President Donald Trump's threats to slash funding and cut regulations at the U.S. Food and Drug Administration notwithstanding, the agency continues years-long, ongoing psychological studies about whether too much information in prescription drug advertising turns into so much noise that the warning messages become meaninglessly mangled and misconstrued.
Too Much Information? The FDA Is On It
The FDA requires Big Pharma to list warnings that get read out ad nauseam (there's probably a drug for that), and the drug companies comply to a fault, often listing what seems like a stream-of-consciousness, rapid-fire litany of scary things so they get subliminally lost.
The FDA has completed one study of consumers watching the commercials — using a technique known as eye tracking — to gauge attention spans during these adverts.
"This technology allows researchers to unobtrusively detect and measure where, and for how long, a participant looks while viewing a television ad," the scientists wrote in a report released last year. "We found that distracting elements during the major statement decreased attention to the superimposed risk text, which led to lower retention of the drug risk information."
The final phase, currently in progress, is to do a broader survey of the general population to find out the mass effect of this cleverly convoluted marketing by Big Pharma.
Sampling The Rapid-Fire Disclaimers
Take Humira (be careful!), a medication for rheumatoid arthritis brought to you by AbbVie Inc (NYSE: ABBV).
Readthisreallyfast:
"Serious infections have happened in people taking Humira (which) include tuberculosis (TB) and infections caused by viruses, fungi, or bacteria that have spread throughout the body. Some people have died from these infections. Humira may increase the chance of getting lymphoma, including a rare kind, or other cancers. Humira can cause serious side effects including hepatitis B infection in carriers of the virus, allergic reactions, nervous system problems, blood problems, heart failure, certain immune reactions including a lupus-like syndrome, liver problems, and...psoriasis."
Or Chantix, a stop-smoking drug from the folks at Pfizer Inc. (NYSE: PFE):
"If you notice agitation, hostility, depression or changes in behavior, thinking or mood that are not typical for you, or if you develop suicidal thoughts or actions, stop taking Chantix and call your doctor right away. Some people can have serious skin or allergic reactions to Chantix, which can be life threatening. If you notice swelling of the face, mouth, throat or a rash, stop taking Chantix right away."
Stop Reading This Story If You Suffer From Queasy Gastrointestinal Distress
Then there's Alli, a weight-loss drug sold over the counter by GlaxoSmithKline plc (ADR) (NYSE: GSK), and Alli, the commercial parody on YouTube. Here are the side effects:
Changes in your bowel function because of the unabsorbed fat.
Fatty/oily stool.
Oily spotting in your undergarments.
Orange or brown colored oil in your stool.
Intestinal gas with discharge.
Loose stools.
OK, OK, just stop it. It goes on and on. You get the idea.
Related Links:
Weed Vs. Opiods: Who's Winning?
View Comments and Join the Discussion!
Posted-In: AbbieVieBiotech News Health Care Psychology FDA Opinion General Best of Benzinga