Curing Disease Is Bad For Business: How Do Big Pharma Companies Continue Their Growth?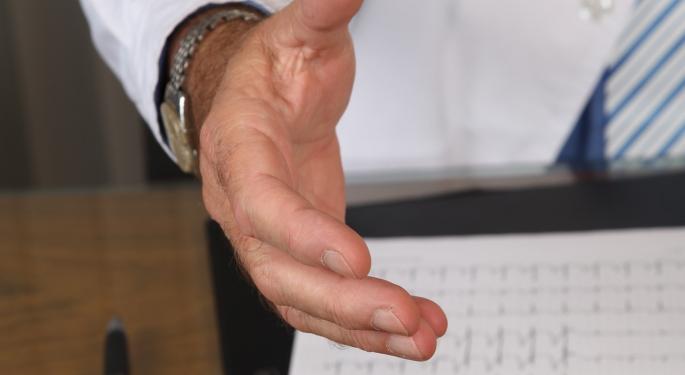 The tricky thing about pharmaceuticals is that, in theory, they're meant to write themselves out of the equation. True success — a world without disease — would also mean a world without drugs and a world without pharmaceuticals.
When drug companies are successful, they cease to have a purpose, and the market responds to that lost purpose by withdrawing investments.
Related Link: Gilead's 2017 Guidance Sank Shares To A New Bottom
Adam Feuerstein of TheStreet tweeted about the phenomenon Tuesday in light of Gilead Sciences, Inc. (NASDAQ: GILD)'s post-earnings beating.
Thinking more about $GILD. Perhaps the awful, brutally honest lesson here is: Curing disease is great for patients but sucks for business.

— Adam Feuerstein (@adamfeuerstein) February 8, 2017
The company offered 2017 guidance significantly below estimates as it foresaw sales decline in its Hepatitis C line. Gilead's effective treatment essentially diminished its field of prospective consumers. Shares plunged 10 percent on the guidance.
"The bottom line here is: don't make your drugs so effective," trader Dennis Dick said during Benzinga's Pre-Market Prep radio show. "That's a sad world we live in when capitalism is going to punish a stock because their drugs are too effective."
Survival Methods
Success is not always profitable in the pharmaceutical industry, and it's this perspective that's fueled numerous conspiracy theories about drug companies intentionally missing their marks. Some wonder if pharmaceuticals announce just enough progress to draw in funds while maintaining a safe distance from cure-driven obsolescence.
Perhaps that's how some manage to remain profitable, but those that actually develop cures must survive by other means.
Many are able to maintain financial stability and continue securing investments by shifting their focus. Gilead, for example, operates an HIV line that can contribute continued revenue, and it may emphasize this branch as its Hepatitis C line dwindles.
The company also has the potential to recover through merger and acquisition activity.
Survival methods vary, but they inevitably require a change in direction or basic business practices.
Posted-In: Biotech Earnings News Education Guidance Health Care Movers Media Best of Benzinga
View Comments and Join the Discussion!