Exclusive: Capricor CEO Talks Exondys Competition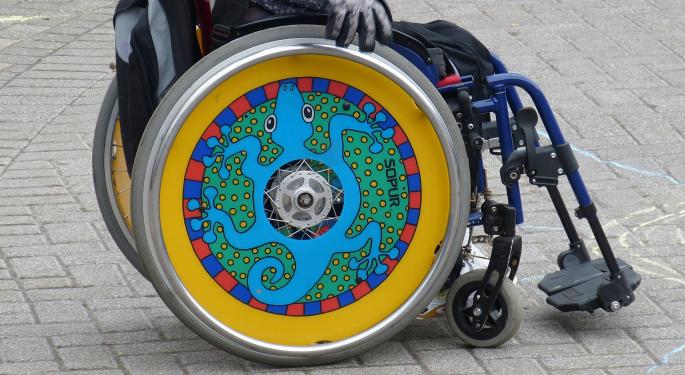 Even as it recovered from poor fourth-quarter results, Capricor Therapeutics Inc (NASDAQ: CAPR) pumped a little hope into the world of Duchenne muscular dystrophy last week with positive clinical results from its CAP-1002 study.
And the breadth of impact could ultimately be more expansive.
"We're a very small, very focused company, focusing on the development of this incredibly exciting indication, but if the data continues to bear out, there are many other muscular dystrophy [forms] for which this would be incredibly useful," Linda Marbán, CEO of Capricor, told Benzinga. "We're not averse to exploring that over the course of time, but we have a lot to do with Duchenne right now."
Forward Movement
Looking ahead, Capricor is preparing to submit the data from CAP-1002's Halt cardiomyOPathy progrEssion in Duchenne (HOPE) trial to apply for both breakthrough therapy and regenerative medicine advanced therapy designations.
HOPE is the company's fourth clinical trial, following CADUCEU, ALLSTAR phase 1 and DYNAMIC, to result in cardiac scar reduction, an outcome that Marbán said could eventually lead to skeletal muscle enhancement.
"These are very exciting validations of what we've known about the cells and how bioactive they are in terms of being anti-fibrotic, anti-inflammatory and pro-regenerative," she said.
In the immediate term, the HOPE data will help advance the adult heart disease program developed by Johnson & Johnson (NYSE: JNJ) subsidiary Janssen Pharmaceuticals Inc, which will seize the findings next month as part of a $12.5 million exclusive licensing agreement.
Surmountable Roadblocks
Capricor still seeks additional funding to support the HOPE program's official registration, but Marbán said the team's resources are presently sufficient.
"We have enough money to do what we need to do right now," she said. "We have money. Our public guidance is to the end of the year, and that allows us to move forward."
The company is then positioned to progress its CAP-1002 candidate even as Sarepta Therapeutics Inc (NASDAQ: SRPT) begins to market its competitive Exondys 51, which targets the same indication but by different mechanism. While Exondys 51 creates and restores dystrophin protein to drive muscle function, CAP-1002 fosters muscle cell creation by supporting natural reparative processes.
"So calm down inflammation, let regeneration occur, muscle function improves," Marbán said. "We're not looking to say that we're fixing the disease. We are just saying that we are attenuating the process of the disease."
Historically, Capricor shares have seemed unresponsive to Sarepta's news. The stock was trading up 5.1 percent at the time of writing at $3.33.
Nick Donato contributed reporting.
Related Links:
Exclusive: Ritter Pharmaceuticals CEO Talks Stock Scare, Indication Niche
Exclusive: Idera CEO Discusses The Potential For His Company's Lead Drug Candidate
Posted-In: CAP-1002Biotech Health Care Top Stories Exclusives Movers Interview General Best of Benzinga
View Comments and Join the Discussion!