Shareholder Perks Platform TiiCKER Shares Its Detroit Ties With Users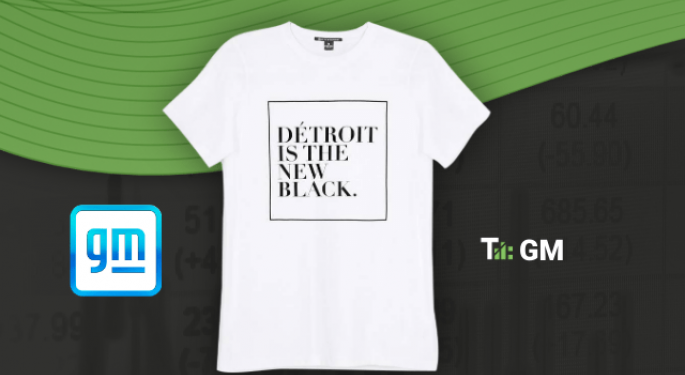 Detroit-based fintech startup TiiCKER is looking to put the spotlight on its Motown roots by rewarding retail investors for their stake in some of the Motor City's most well-known brands.
Between now and March 13, 2021 – 313 Day commemorating the city's area code – the first 1,000 investors signed up to TiiCKER's exclusive shareholder rewards platform who own shares of any of the more than 30 Detroit-based listed companies will receive a free t-shirt from local retailer Détroit is the New Black. Stocks like Ally Financial (NYSE: ALLY), Ford Motor Company (NYSE: F), General Motors (NYSE: GM), Masco (NYSE: MAS), Penske Automotive (NYSE: PAG), Rocket Companies (NYSE: RKT), Shyft Group (NASDAQ: SHYF) and Sun Communities (NYSE: SUI) highlight the first-of-its-kind Detroit Perks program.
Of course, this is in addition to whatever perks or rewards each of those brands may already offer shareholders. As the world's first intelligent software platform that engages, verifies and rewards individual investors, TiiCKER makes it easy for investors and the brands they love to connect through a simple verification process that links directly to investors' online brokerage accounts or allows new investors to trade for free.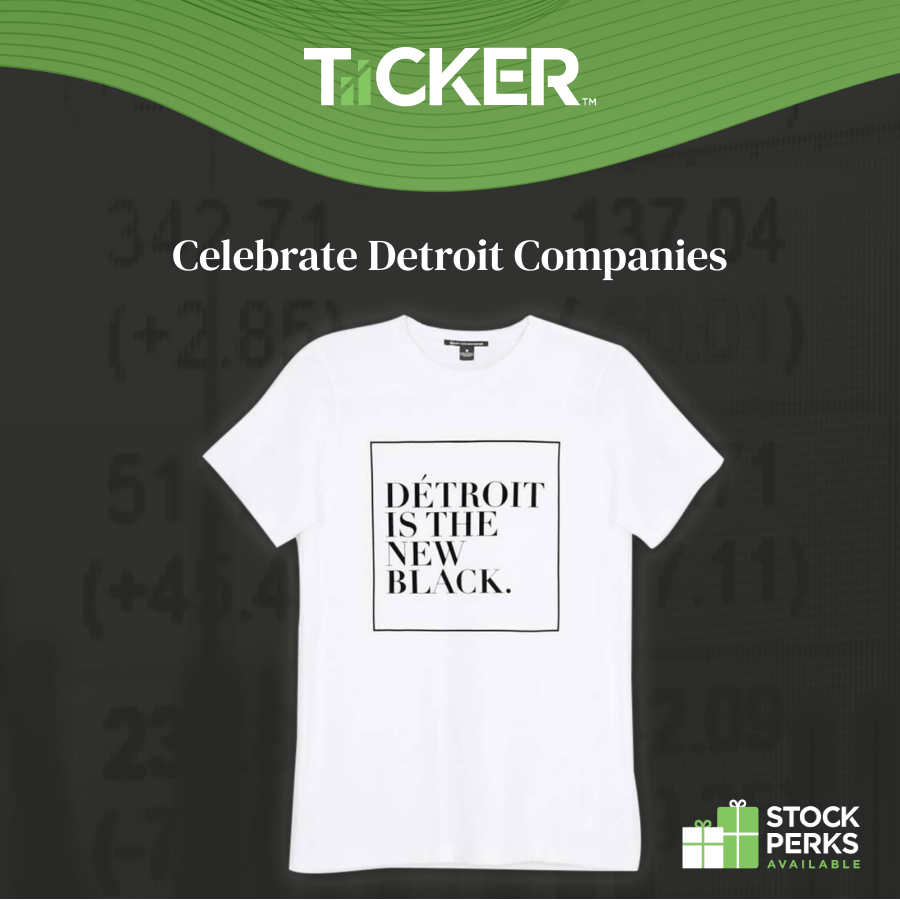 Interested retail investors should visit TiiCKER.COM/DetroitPerks to learn the full details of the stock perks program and be one of the first 1,000 investors to claim the first-ever city perk. Users can also go directly to company brand pages to access the perks as well as insights and information about the stock.
Detroit Roots
With its office located in the heart of downtown Detroit, TiiCKER has been witness to the indomitable character of the city, watching it again shine through what has been a difficult year for both Detroit and the world at large.
In a press release announcing the Celebrate Detroit Companies shareholder perks offer, founder and CEO of TiiCKER Jeff Lambert expressed his optimism for the city's trajectory through past and present hardships.
"Detroit has seen a resurgence in the last decade as the city has welcomed new startups, retailers, residents and public companies. TiiCKER is proud to call the city home, and we wanted to show the love to shareholders investing in their hometown stocks."
In launching this special promotion, Lambert explained his desire to bring the grit and passion that is characteristic of the Detroit community and allow individual investors, both local and nationwide, to become a part of the city's ongoing renaissance.
"Retail investors buy what they know, and they also buy local, investing in the hometown success story, the entrepreneurial startup turned public company that their friends and family work for and that gives back to their community," Lambert added. "We know there are hundreds of thousands of retail investors in Metro Detroit and we wanted to connect them directly to the Detroit public companies they own for the first time ever thanks to shareholder perks and the TiiCKER platform."
As the world emerges from its own hardships and struggles through the past year, Detroit represents the fruits of a persistent struggle toward a brighter future. Now, more than ever, the world may look to Detroit as an emblem of rebirth through dark times, and investors in Detroit's foundational businesses can share in that rebirth.
Again, visit TiiCKER.com/DetroitPerks for full details on the Celebrate Detroit Companies limited-time stock perk offer.
View Comments and Join the Discussion!
Posted-In: Jeff Lambert TiiCKERFintech Small Cap Success Stories General