Affirm: The San Francisco Startup Using Fintech To Simplify Lending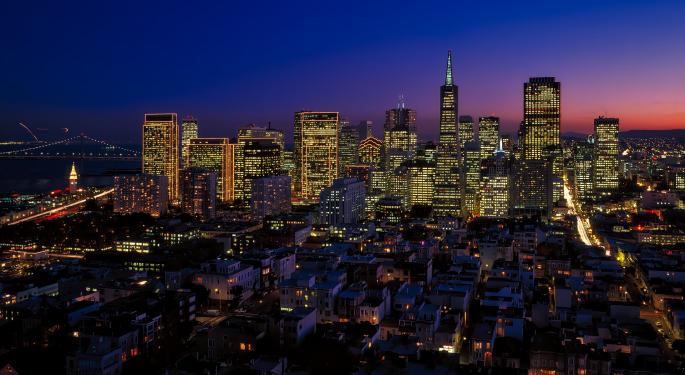 Rob Pfeifer, chief risk officer at the San Francisco fintech startup Affirm, remembers the moment the company began lending: 7:57 p.m. on Aug. 21, 2014.
Since going live, Affirm has made more than 1 million loans totaling more than $1 billion.
"That's when we flipped the switch. We've been off to the races ever since," Pfeifer told Benzinga.
With three-, six- and 12-month loans at interest rates between 10 and 30 percent, Affirm was designed to be simple. For larger loans, the company offers 24-month repayment.
The platform originally targeted millennials, but has drawn a wider clientele, said Pfeifer, 35, who's scheduled to speak at the Benzinga Fintech Summit Sept. 28 in San Francisco.
"We've expanded pretty broadly across the spectrum," Pfeifer said. "There's a demand out there from consumers for better products."
Affirm has raised more than $500 million since its inception, including $100 million from Morgan Stanley (NYSE: MS) in 2016.
See more companies like Affirm at the BZSummit!
Pfeifer started at Affirm in 2013 and was its seventh employee; there are now about 270. The Silicon Valley native's prior job was at the online textbook retailer Chegg Inc (NYSE: CHGG).
Affirm is partnered with more than 1,000 merchants, including the travel website Expedia Inc (NASDAQ: EXPE), exercise bike maker Peloton, the online mattress retailer Casper and music gear marketplace Reverb.
The company focuses on "high quality, affordable products" in its partnerships with retailers, and many of the loans represent young people making large purchases for the first time, Pfeifer said.
The Wall Street Journal reported in August that Affirm was negotiating with Wal-Mart Stores Inc (NYSE: WMT) on a pilot program to offer installment loans to the retailer's customers. Pfeifer declined to comment on the story.
Rob Pfeifer
Fine Print In Large Type
Expenses such as overdraft fees, deferred interest and late fees mean that the financial services industry has created products that "aren't always in the best interest of the consumers they serve," Pfeifer said. "We wanted to offer a very clear, fair, transparent financial product to help a generation of consumers that has a pretty negative view of traditional financial products and banks."
Affirm uses "traditional credit report signals" but doesn't use FICO itself, Pfeifer said.
If FICO is being used as a benchmark, Affirm has "much lower" default rates within given FICO score ranges given the number of loans the company has made, he said.
"Anywhere you look along the FICO curve, we are scoring better than other players."
The back-end technology that powers the platform was built in-house, Pfeifer said.
"Having very clean data on which to build the model … allows us to approve many more people than any incumbents or new players in our space."
As more people take out loans from Affirm, the product is being tuned to approve as many customers as possible without lending to those who can't afford to pay the money back, Pfeifer said.
Affirm's business model isn't incentivized to benefit from late payments, the company's CRO said, and the lender doesn't charge incremental interest on late payments.
"You know exactly what you're going to pay out of the gate," he said. "There's no sort of catches or fine print. You'll pay exactly what you initially agreed to pay and nothing more."
What's Next?
As for what the future holds, it's a "fair assumption" that Affirm could expand beyond its core point-of-sale lending model with other fintech products, Pfeifer said.
"We definitely want to offer a broad suite of financial products," he said, built on the same ethos as its installment loans.
"[It's] helping people spend money more efficiently and effectively using credit where it's appropriate without getting themselves into trouble."
If you're looking for cool fintech startups and access to top financial institutions, and are sick of attending stuffy corporate conferences, the Benzinga Fintech Summit is the event for you. Visit www.bzsummit.com for more details.
Connect with us on social media — use the hashtag #BZAwards and #Fintech to spread the word.
Related Links:
These Bay Area Fintech Companies Are Revolutionizing The Lending Space
3 Fintech Veterans Sign On To Speak At Benzinga Fintech Summit
View Comments and Join the Discussion!
Posted-In: Affirm Chegg ExpediaFintech Startups Exclusives Personal Finance Interview Best of Benzinga