From The Mean Streets Of Scarsdale To Russia And Back: A Chat With CNBC's Tim Seymour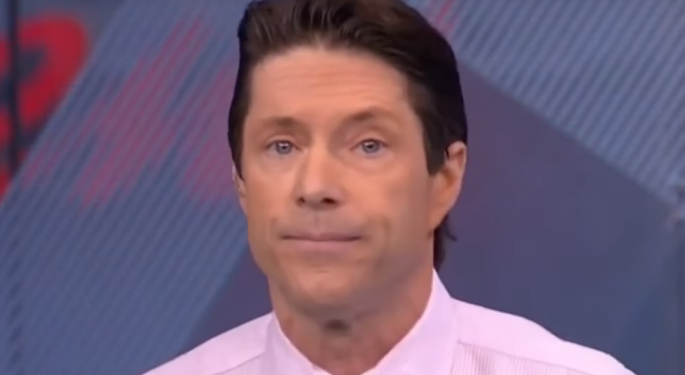 He plays drums and sings in a pair of Wall Street rock bands, orders a shot of Blanco tequila with his beer, owns a couple bars in Manhattan because running pubs was something he once thought might make a great living.
He also manages a hedge fund that puts vast fortunes in play in the most enigmatic of emerging markets. Like, say, Russia.
But Tim Seymour is most known to the general public as that guy on the fast-paced CNBC show "Fast Money," where his picks are endlessly analyzed by a vocal viewership that is easily rankled, often only in retrospect, by his recommendations.
Behind The Scenes
Behind the scenes, Seymour sometimes wonders if he is even qualified to talk about some of the wide range of topics his show covers at a lightning pace.
"The best thing (about being a television personality) is that people answer your phone calls that have no business talking to you. It affords an access to people in our industry that are unique," Seymour, the managing partner at Triogem Asset Management, said in a suitably whirlwind interview.
The downside?
"It's still difficult to me that people want to hear my view on something that is not my expertise. Some mornings I walk out there and I get my face handed to me."
Seymour will be one of the judges at the Benzinga Global Fintech Awards, which on May 11 will recognize some of the most innovative developments in futuristic tech that are embracing the financial world like a reticulated python.
This is one of a series of occasional profiles of the people picked to choose this year's standouts in a brave new world increasingly dominated by a hybrid of sophisticated data analysis and gut-level instinct.
The Mean Streets Of Scarsdale
"I am fascinated by the different forms that fintech takes," said Seymour, 50. "For all the innovation that is talked about, I think a lot of it is yet to come. It's gonna be a thrill and treat to talk to people who are at the forefront, and, hopefully, I can keep up."
The affable and self-effacing Seymour, one of five children, has joked about being from the "mean streets" of upscale Scarsdale, New York.
"Strangely enough, I probably found myself as more of a hothead and got into fights more" than having lived somewhere else, he said. "I think Scarsdale is a great place. (But) there are some complete a——s."
He made a mark from 1998–2000 when he ran a hedge fund in Russia, which was seven years removed from the fall of Communism and in the onset of the oligarch phase that keeps the country's wealth firmly in the hands of the elites who were once Communist apparatchiks.
Russia is a good bet, he believes. "You'll always get your price, good or bad," he said, encapsulating the Jedi-like mantra of the hedge bettor.
His faith in a place many Americans see negatively dovetails with the current debate over whether Russia's elite tipped the scales of the U.S. election in favor of President Donald Trump.
Russia is, well, complicated, Seymour said.
"One of the challenges in analyzing Russia is you have four or five ministries speaking with different voices. I don't think the Kremlin-sanctioned wiretaps. I think the Kremlin is interested in lessening American influence, not tampering with U.S. democracy," Seymour said.
The Heck With Equity
He likes fintech a lot and doesn't miss his brick-and-mortar past in equity.
"I ran long and short equity for 10 years and hate it," he said. "I've been more successful buying other people's problems."
He is married with two kids, who came relatively late. "At my 25th college reunion, I was the only guy whose wife was pregnant. The others had kids in college."
One of his two bands is called "None The Wiser" and covers songs by The Who, Grateful Dead and other classic acts. They play charity gigs.
And he loves the city so nice they named it twice.
"I am a very proud New Yorker."
Image: YouTube, CNBC
___________
If you liked this profile, check out these articles from our "Day In The Life" series:
If you're looking for cool fintech startups and access to top financial institutions, and are sick of attending stuffy corporate conferences, the Benzinga Global Fintech Awards is the event for you. From its first year in 2015, the competition grew to over 250 applicants and over 500 attendees in 2016.
Connect with us on social media — use the hashtag #BZAwards and #Fintech to spread the word!
Posted-In: Fintech Emerging Markets Emerging Market ETFs Movers & Shakers Top Stories Exclusives Markets Interview Best of Benzinga
View Comments and Join the Discussion!