Is Buffett Selling Banks, Buying Gold A Warning Sign For Investors?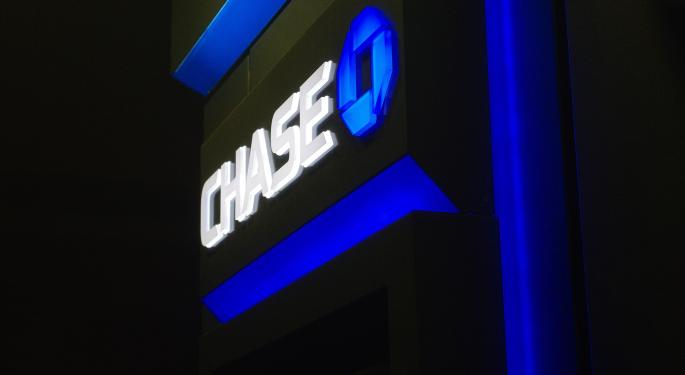 Berkshire Hathaway Inc. (NYSE: BRK-A) (NYSE: BRK-B) CEO Warren Buffett has always been a huge fan of bank stocks and a vocal critic of gold.
Berkshire's latest 13F filing revealed that Buffett spent the second quarter selling bank stocks like Wells Fargo & Co (NYSE: WFC) and JPMorgan Chase & Co. (NYSE: JPM) and buying gold miner Barrick Gold Corp (NYSE: GOLD).
Should Buffett dumping bank stocks and investing in gold be a red flag that he sees trouble ahead for the U.S. economy?
Tilson's Take On Buffett's Stakes: On Monday, Whitney Tilson said in his daily newsletter that Buffett's latest trades are certainly worth paying attention to, but they aren't as bearish as they may seem at first glance.
First, Tilson said Berkshire's $625-million position in Barrick represents only 0.23% of the company's stock portfolio and is negligible compared to stakes like Apple, Inc. (NASDAQ: AAPL) and Coca-Cola Co (NYSE: KO), which represent a combined $134 billion.
It's likely the Barrock buy wasn't even Buffett's call and probably came from Berkshire investment managers Todd Combs or Ted Weschler, Tilson said.
Buffett Bearish On Banks? Buffet's decision to sell more than $7 billion in bank stocks is far more noteworthy, Tilson said.
Buffett cut his Wells Fargo stake by 26%, his JPMorgan stake by 62% and sold several other bank stocks as well.
"I do think this reflects Buffett's cautiousness about the current state — and future prospects — of the U.S. economy," Tilson said.
The fact that Wells Fargo has company-specific problems and Berkshire had become so overweight financials suggests Buffett was likely just trimming the fat and rebalancing the portfolio a bit, he said.
Buffett has bought more than $2 billion of Bank of America Corp (NYSE: BAC) stock since July 20, which he certainly wouldn't have done if he was concerned about the outlook for U.S. banks, in Tilson's view.
"In summary, Berkshire's recent disclosures don't change my bullishness on either bank stocks ... or Berkshire Hathaway."
Benzinga's Take: Buffett has taken a lot of heat from critics in 2020 after he dumped airline stocks near the market bottom and mostly stayed on the sidelines during the market dip rather than spending Berkshire's massive cash pile.
Yet Buffett also took a lot of heat for missing out on tech stocks during the dot-com bubble back in 2000. Berkshire's stock has more than tripled the performance of the S&P 500 over the last 20 years.
Related Links:
Here's How Much Investing $1,000 In Berkshire Hathaway Stock In 2010 Would Be Worth Today
Why Warren Buffett May Have Changed His Tune On Berkshire Buybacks
Photo by M.O. Stevens via Wikimedia.
View Comments and Join the Discussion!
Posted-In: banks Gold Warren Buffett Whitney TilsonAnalyst Color Analyst Ratings Best of Benzinga