Wall Street Grows Increasingly Skeptical Of The Prospects For MoviePass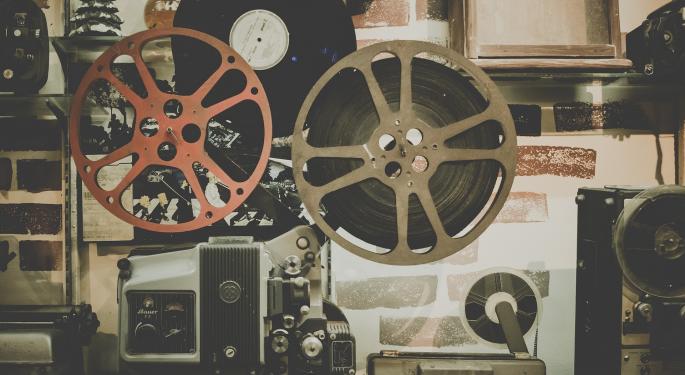 Helios and Matheson Analytics Inc (NASDAQ: HMNY) stock has crashed more than 60 percent in 2018 as investors have grown increasingly skeptical of the prospects for the MoviePass subscription service.
Helios and Matheson announced a $30-million offering last week that valued shares of the stock at $2.75, about 30 percent below the previous day's closing price. In addition, a new $150 million at-the-market offering allows the company to continue to dilute shareholders in the open market at its discretion.
"It's a service people adore. If you de-risk the moviegoing experience, people will go and see more films," National Research Group CEO Jon Penn told The Hollywood Reporter. "Whether the economics of MoviePass are viable and whether the business part of it works is a huge question mark."
What Happened
Even after an 8-percent bounce Monday, Helios and Matheson shares remain down 33 percent in the past three trading sessions on growing concerns about whether the company will be able to keep its head above water. The company admitted as much last week in its annual filing.
"MoviePass has incurred losses since its inception and has a present need for additional funding. These factors raise substantial doubt about the company's ability to continue as a going concern," the company said.
In a 10-K filing and prospectus, Helios and Matheson disclosed it has been burning through $20 million per month since last September — and the price of its latest offering suggests it may be getting increasingly difficult to raise more money. Helios has a 92-percent stake in MoviePass.
Why It's Important
At this point, bulls and bears can agree the current business model isn't a winning recipe. Bulls like Canaccord Genuity analyst Austin Moldow argue that there's a light at the end of the tunnel.
"We continue to believe that if events unfold similar to what our model projects, the company can achieve breakeven operating cash flow and gross margin sometime in 2019," Moldow said in a Monday note. The analyst reiterated a Buy on Helios and Matheson and lowered its price target from $15 to $12.
It should be noted Canaccord Genuity is the sole bookrunner for the company's recent offering. The latest fundraising effort will take Helios and Matheson's share count from 53 million to at least 88.6 million.
But the question remains just how much time Helios and Matheson can afford to build its business.
University of Michigan business professor Erik Gordon told Business Insider last week the "going concern" warning distinguishes Helios and Matheson from other high-growth stocks that are burning through cash, such as Tesla, Inc. (NASDAQ: TSLA) and Blue Apron Holdings Inc (NYSE: APRN).
"It's not just because you're making losses — it's because you're making losses and your auditor is concerned that you can't continue to finance the operation of the company," Gordon said.
What's Next
Earlier this month, Helios and Matheson CEO Ted Farnsworth told Benzinga the company is happy with its business and its progress.
"We are thrilled with our current metrics in-house moving toward profitability, and we believe we will be profitable by the end of the year," Farnsworth said.
Investors have shown willingness to forgive cash burn in high-growth stocks as long as the companies keep delivering strong sales and subscriber growth. The fate of Helios and Matheson could rest in the market's willingness to take that growth-over-profits mentality to the extreme.
At the very least, Helios must continue to hit its growth targets and needs to prove to the market that it can convert those subscribers into cash flow before investors lose their patience with the company's dilution.
The stock traded around $2.45 at time of publication. Shares peaked north of $30 last October.
Related Links:
The Pros And Cons Of MoviePass
Helios And Matheson Buys Moviefone
Posted-In: Analyst Color Price Target Offerings Reiteration Top Stories Analyst Ratings Movers Media Best of Benzinga
View Comments and Join the Discussion!