Ripple Founder Chris Larsen Talks About The Many Use Cases For Blockchain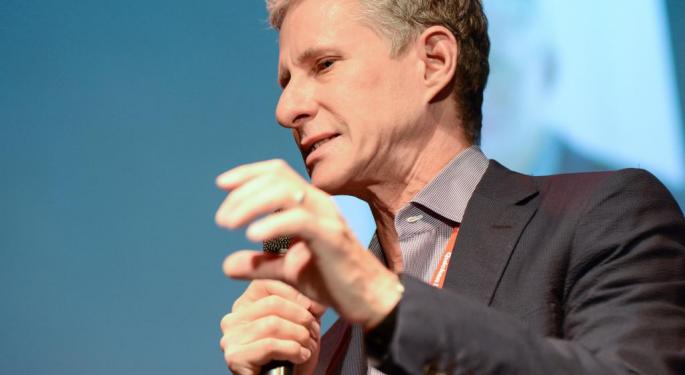 Benzinga had the chance to speak with Ripple co-founder Chris Larsen at the 2017 Benzinga Fintech Summit. Larsen discussed the ways Ripple is revolutionizing international payments and made predictions about the long-term applications of blockchain technology.
What Is Ripple?
Ripple is one of the largest, most popular cryptocurrencies in the world. Ripple is known for its real-time gross settlement system, and the currency has already been integrated into the payment networks of a handful of global banks. Ripple's XRP is currently the third largest global cryptocurrency by market cap. Its $62.7 billion valuation trails only bitcoin and Ethereum.
What Does Ripple Do?
According to Larsen, Ripple set out to solve the problem of cross-border international payments.
"The problem in the world today is that the world's value networks…they don't inter-operate," Larsen said. "It's literally faster to Fedex money to Europe than it is to send it through your bank. In today's wired world, that is unacceptable."
Larson said the goal of Ripple is to utilize blockchain technology to allow users to send money across borders instantly at a very low cost with no failures or security weaknesses.
Blockchain Applications
Larsen said the first and largest opportunity for blockchain technology is in payments.
"If you look at any financial product…it always ends up in a payment," he said.
Larsen said there are certainly applications for blockchain technology outside of finance, mentioning land little registration as an example. However, he said cross-border payments is the largest and most potentially lucrative opportunity.
"We're talking about trillions of dollars that are stuck in the world. Fixing the cross-border payments is analogous to building an internet of value. That's why we're so excited about that category."
Related Links:
12 Cryptocurrencies To Watch In 2018 (Besides Bitcoin)
Looking To Start A Blockchain Business? Ripple Founder Chris Larsen Has One Piece Of Advice
Posted-In: BlockchainAnalyst Color Cryptocurrency Fintech Top Stories Markets Analyst Ratings Tech Best of Benzinga
View Comments and Join the Discussion!