Looking To Start A Blockchain Business? Ripple Founder Chris Larsen Has One Piece Of Advice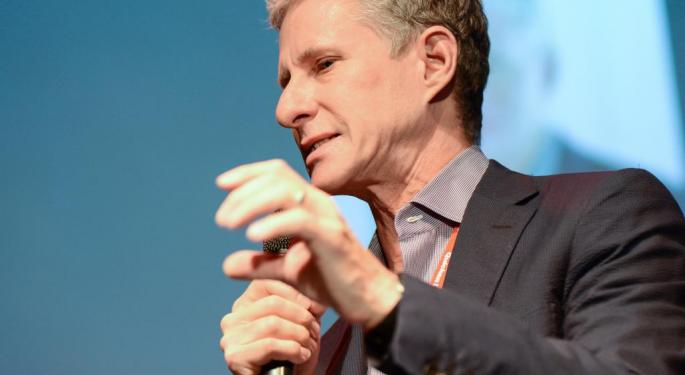 Blockchain enthusiasm is all too common on Wall Street, inspiring hollow or half-baked announcements of new corporate priorities.
But maybe your firm's ambitions go beyond a PR headline. Maybe your professed interest is sincere, but your strategy is lacking.
Ripple Co-Founder and Chairman Chris Larsen has been where you are, and the experienced blockchain builder has a tip.
Finding A Purpose
The most important step, according to Larsen, is finding a purpose — a product-market fit, a problem to solve.
"A lot of people particularly in blockchain, they fall in love with the tech, it's really cool tech, and they don't think who'll be using it," Larsen said at the 2017 Benzinga Fintech Summit. "You've got to sort of baby-step these things. So find a use case that's a way to get in, then try to build another use case, and that's what's going to create that engine that is self sustaining and does not blow up."
Ripple, for example, is working to connect distinct value networks to accelerate, reduce the cost of and expand access to cross-border transactions. It aims to establish a basic infrastructure that other companies can build on.
Larsen identified additional opportunity for blockchain beginners to facilitate trade finance or register land titles, and other established players see use cases in intellectual property protection.
Ripple's XRP recently overtook Ethereum as the second largest cryptocurrency by market cap.
Related Links:
Why The Bitcoin Bubble Is Different From All Other Bubbles
Jamie Dimon Slightly Changes Tune On Bitcoin, Says 'The Blockchain Is Real'
View Comments and Join the Discussion!
Posted-In: Benzinga Fintech SummitEntrepreneurship Movers & Shakers Top Stories Tech Trading Ideas Interview General Best of Benzinga