'Fintech Godfather' Chris Larsen Shares His Secrets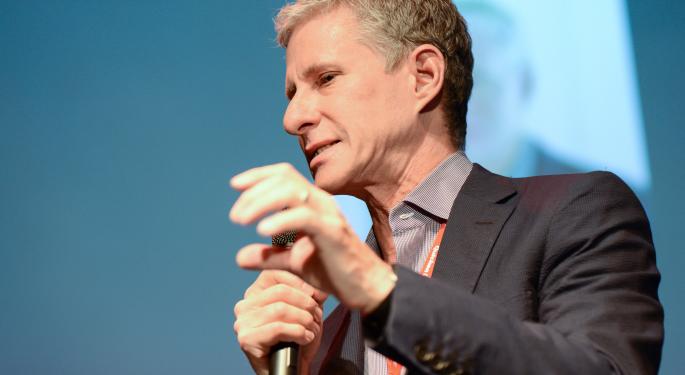 Founding one fintech company isn't easy. Chris Larsen has built three, and he did it before fintech became the latest buzzword to open VC pocketbooks.
Larsen founded E-Loan in 1996, and it quickly became the largest provider of online mortgages in its heyday. His next venture was Prosper Marketplace, an online platform through which individuals can invest in personal loans. Prosper remains a fintech heavyweight, and its former president and fellow Benzinga Fintech Summit speaker Ron Suber is an influential voice in the space.
His current venture is Ripple, a company working to innovate in the blockchain payments vertical.
"We think blockchain is a fundamental game change in financial services," Larsen told Financial Times reporter Chloe Cornish at the BZ Summit. "There was some frustration in E-Loan and Prosper in that they couldn't be global financial services companies like all the tech companies could be—and the missing ingredient was that there wasn't an infrastructure for value to move around the world like data can move around the world...what's so exciting about blockchain and Ripple is that financial networks anywhere in the world can interoperate."
To learn more about why Larsen sees blockchain as the next great fintech opportunity, check out his interview with Collins below.
Posted-In: Benzinga Fintech Summit Chris LarsenFintech Media General
View Comments and Join the Discussion!