Citi: Apple Could Benefit From An Athenahealth Acquisition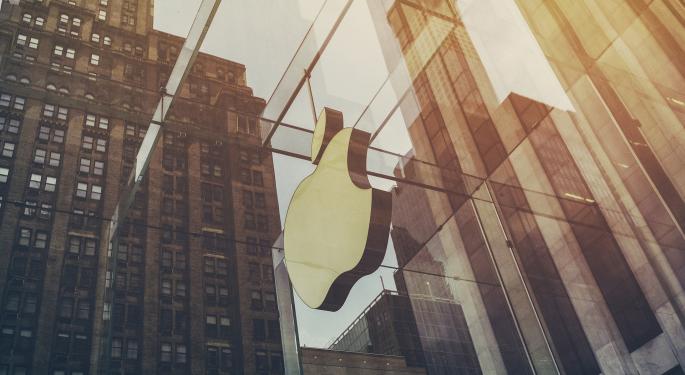 Apple Inc. (NASDAQ: AAPL) is looking to turn the iPhone into a central repository for the entirety of a person's health data, according to CNBC.
Doing so would be a huge step above the current wellness tracking done by the Health app installed on iPhones and Apple Watches. The app can already be used to import medical documents, but they're limited to summaries of care, not full and precise patient histories.
CNBC's Christina Farr analogized the effect to that of iTunes on the music industry. The goal is to revolutionize health care the way it did music, managing different types of content and making it easily distributable.
Farzad Mostashari, former National Coordinator of Health IT for the Department of Health and Human Services summed up the potential impact for CNBC, saying, "If Apple is serious about this, it would be a big f---ing deal."
Alphabet Inc (NASDAQ: GOOG) (NASDAQ: GOOGL) was working on a similar project, Google Health, but a lack of serious interest led them to shut it down in 2011.
Apple is reportedly talking with hospitals, healthcare industry groups, and developers about integrating the iPhone.
Apple is especially seeking out cloud hosting start-ups about potential acquisitions to meet this end.
Apple Doesn't Need A Startup, Per Se
Citigroup analyst Garen Sarafian thinks the project could be a significant opportunity, but that there could be much more to pursue than being "merely a central repository."
While the CNBC report mentioned Apple potentially acquiring a cloud hosting startup, Sarafian is thinking bigger, suggesting in a midday note that "[AthenaHealth] could be a well-suited candidate."
Athenahealth, Inc. (NASDAQ: ATHN) provides cloud-based medical and administrative services to healthcare groups and systems. The publicly-traded company is one of the biggest players in its space and has a $5.74 billion market cap.
Sarafian notes that while Apple has over 1 billion iPhone users, it has limited access to the clinical systems that contain medical data.
Athenahealth could offer Apple 83 million patients records and, more importantly, instant access to half of all U.S. physicians through Epocrates. 300,000 doctors use the point-of-care medical app each day, and has a full network of over 1 million healthcare professionals.
Becoming the central hub for medical data is an important step, but "it's the effective analysis of data that's the true holy grail in [health care] tech," says Sarafian.
By leveraging its artificial intelligence capabilities with Athenahealth's health care to meet that end, Apple "should shine" in the long-term.
Benzinga was unable to reach either company for comment.
Related Links:
From Frenemies To Friends? Apple Is Now Working With Nokia To Explore Health Tech
Report: Apple Wants To Create A Better Way To Treat Diabetes
Apple Quietly Acquired A Sleep Tracking App
Posted-In: Analyst Color CNBC News Health Care Analyst Ratings Tech Media General Best of Benzinga
View Comments and Join the Discussion!