Despite Historically High Valuations, Another 50% Upside Possible For Stocks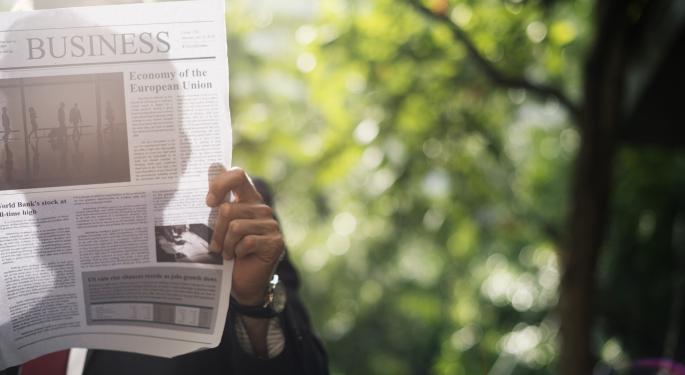 There are plenty of market analysts out there who have predicted that the eight-year-old bull market still has legs, but one recent comment from a Nobel Prize-winning economist carries particular meaning to value investors.
In an interview with CNBC, Yale University economics professor Robert Shiller said U.S. stocks "could go up 50 percent from here" and value investors shouldn't be exiting the market even at today's lofty levels.
"If factors go right and there are tax cuts for corporations, it's not hard to understand that that could happen," Shiller said.
Related Link: A Statistical Approach To Identifying Market Bubbles
In CAPE We Trust
The comments may have surprised some investors who invest based on Shiller's cyclically-adjusted price-to-earnings ratio, or CAPE. CAPE is a measure of the ratio of the S&P 500 index to the average inflation-adjusted earnings of its components from the previous 10 years. CAPE is a version of the common PE ratio metric, but its 10-year rolling timeframe means it is adjusted to minimize the impact of short-term market cycles.
The mean CAPE throughout history is 16.7, but the S&P 500 CAPE currently sits at 29.6. There are only two other times the S&P 500's CAPE has been this high: right before the Black Tuesday market crash of 1929 (when it was about 30) and during the height of the Dot Com Bubble in 1999 (when it sat at 44).
Make Room For Stocks
Shiller acknowledged that stocks are "highly priced now, which means I don't expect them to outperform so much." However, he noted stocks have generally outperformed other asset classes throughout history and said "there should be a place for stocks" in the portfolio of all long-term investors.
The S&P 500 CAPE has nearly reached its October 1929 level, but it is currently nowhere near its 1999 peak of 44.1. The SPDR S&P 500 ETF Trust (NYSE: SPY) is already up more than 160 percent since the start of 2009.
View Comments and Join the Discussion!
Posted-In: Analyst Color Education Futures Top Stories Markets Analyst Ratings Media General Best of Benzinga