Citron Goes Short On FleetCor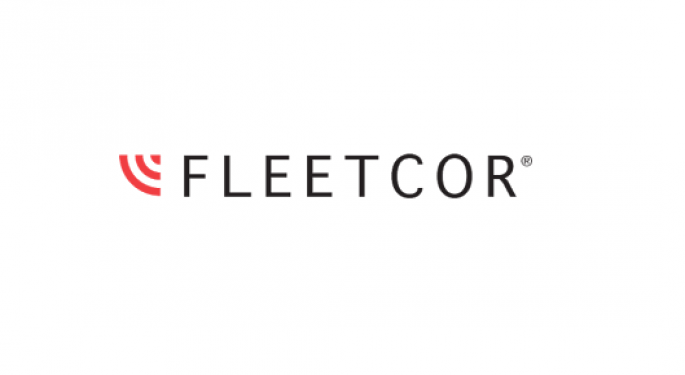 Following an intensive investigation into FleetCor Technologies, Inc. (NYSE: FLT) — or, as many employees allegedly call it, "FeeCor" — Citron Research's Andrew Left accused the company of fraudulent business practices that, if righted, would sink the stock to 55 percent of its current value.
"Based on Citron's extensive research [...] we believe FleetCor is actually a predatory company by design, whose core strategy is to methodically rip off its customers using business practices and fees that are designed to deceive," Left wrote in a Tuesday note, referencing the recent research of Capitol Forum.
The Fees
FleetCor customer fees account for 56 percent of revenue compared to comparable charges at competitors WEX Inc (NYSE: WEX) (12 percent), Visa Inc (NYSE: V) (3 percent) and Capital One Financial Corp. (NYSE: COF) (6 percent). Government bills, alone, recorded hidden fees amounting to hundreds of millions of dollars.
Left raised concerns about this model and related ambiguity, and he isn't the only one.
"56 percent of the revenue comes from customers, those are primarily fees," Credit Suisse analyst Paul Condra told Benzinga. "The rest from the merchant represent interchange. I am Neutral on the stock, and my view has been I have a tough time understanding the model with low visibility on fundamentals but that investors seem to like the stock for management's ability to raise prices. Management will say they don't raise prices, but they sell more higher cost products. We could probably benefit from more disclosure."
As far as Left is concerned, the company has become dependent on "abusive fee revenue," so when the model is no longer sustainable, FleetCor's stock will collapse. In fact, a one-third reduction in fee revenues would sink shares by 45 percent.
And The Complaints
Apart from the revenue model, Left took issue with FleetCor's public image. A FOIA request from the FTC revealed 438 billing complaints for FleetCor over the last six years compared to a mere 16 filed against Wex. One such complaint alleged a $3 charge for each gas transaction.
"These billing practices have become so aggressive and egregious that we believe they were a key factor in gas giant Chevron Corporation (NYSE: CVX) dropping FleetCor in favor of Wex late last year," Left wrote. "Despite the high cost of switching, Chevron could not afford to associate its corporate name with such a pernicious institutional 'rip off' of their long-time customers."
And The Conspiracy
Additionally, Citron accused FleetCor of intentionally obstructing customers from paying bills on time, thus profiting from late fees. The research firm discovered numerous consumer complaints accusing the company of fraudulent activity.
"We have been using the Universal Fleet Card from Fleet Core for almost a year and we are billed bi-weekly," one complaint read. "Their website is dated a day ahead so if you try to pay the bill on the last day you are already 'late' on your payment. On top of that, we cannot get a clear answer from them as far as how long it takes before they process payment. Someone says two days another says five days. So if I pay them 'on time,' two days before payment is due, it'll be considered late because they haven't processed my payment yet."
So Citron Says...
Considering the mounting allegations, Left ranks FleetCor among the likes of Valeant Pharmaceuticals Intl Inc (NYSE: VRX) and TransDigm Group Incorporated (NYSE: TDG).
"They all have larger than life management who compensate themselves in grand style for their exaggeratedly aggressive management strategies," he wrote. "Amazing that Ron Clark has become one of the highest paid CEO's in the United States by devising a business model that rips off small businesses, charities, and government agencies as a core business strategy. Pressing on ever more and higher fees has become the go-to strategy for filling in every potential quarter's shortfalls."
Citron issued a short-term price target of $100 on FleetCor, and, as of publication, shares were trading down 3.35 percent at a rate of $145.09.
Related Links:
Fund Manager From 'The Big Short' Warns On Subprime Auto Loan Concerns
Did Subprime Auto Loans Just Claim Their First Victim In Ally Financial?
______
Image Credit: By free-graphic-designs.com [CC BY-SA 4.0 (http://creativecommons.org/licenses/by-sa/4.0)], via Wikimedia Commons
View Comments and Join the Discussion!
Posted-In: Analyst Color Long Ideas News Short Sellers Short Ideas Price Target Top Stories Exclusives Best of Benzinga