Fund Manager From 'The Big Short' Warns On Subprime Auto Loan Concerns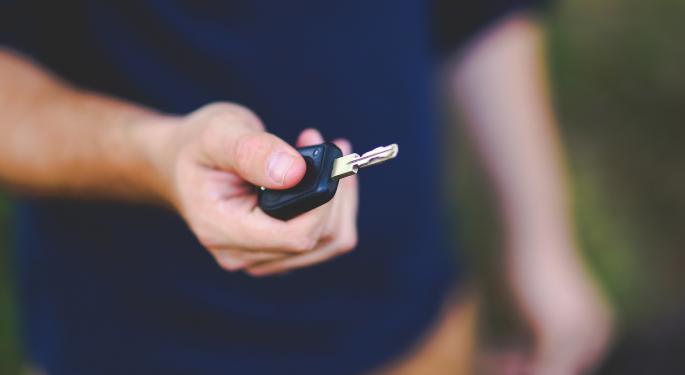 Everyone is worried about the subprime auto market, including Neuberger Berman Group Fund Manager Steve Eisman.
"Banks make mistakes on credit quality, and we are in an environment where credit quality has never been this good in anyone's lifetime, with the one exception of subprime auto," Eisman said Friday on Bloomberg TV.
His remarks follow a sobering month for the auto lending market, as Ally Financial Inc (NYSE: ALLY) lowered its EPS guidance and reported flat outlook for revenue; reports surfaced of record-high gaps between new and used car loans; and a number of analysts remarked on the troubling state of lenders.
What's Going On?
Auto loans have grown since 2009, when desperate banks lowered underwriting standards and allowed borrowers to take on increased debt loads. Since then, Americans have accrued $1 trillion in auto debt.
In July, the U.S. Office of the Comptroller of Currency reported "unprecedented" proliferation of auto loans and mounting delinquencies, and prior to that, delinquent subprime auto loans hit a 20-year high.
Ally Financial, Credit Acceptance Corp. (NASDAQ: CACC), Capital One Financial Corp. (NYSE: COF) and Santander Consumer USA Holdings Inc (NYSE: SC) are highly exposed to such circumstances and are expected to suffer.
At the same time, they are taking a punch from the declining cost of used cars, subsequent dip in collateral value and weakening credit quality, according to a recent Height Securities note. Rising interest rates and consumer credit losses are also pressuring the industry to sharpen lending standards at the cost of diminished yields.
What's Up Next?
Still, Eisman said the trouble of auto lenders isn't necessarily panic-worthy. At least, it's not a large enough asset category to disrupt the greater financial system, particularly as the banking sector anticipates a boost from deregulation under President Donald Trump.
Friday afternoon, the affected stocks were trading down on the day with Credit Acceptance around $199.73, Capital One $86.80, Ally $20.42 and Santander $13.38.
Related Links:
Fallout Of Record High Gap Between New, Used Car Loans For Auto Lenders
Meet The Companies Most Exposed To Subprime Auto Risk
Did Subprime Auto Loans Just Claim Their First Victim In Ally Financial?
Posted-In: Height Securities Neuberger Berman Group Steve EismanAnalyst Color Topics Media Trading Ideas General Best of Benzinga
View Comments and Join the Discussion!