The Election Can't Come Soon Enough For Biotechs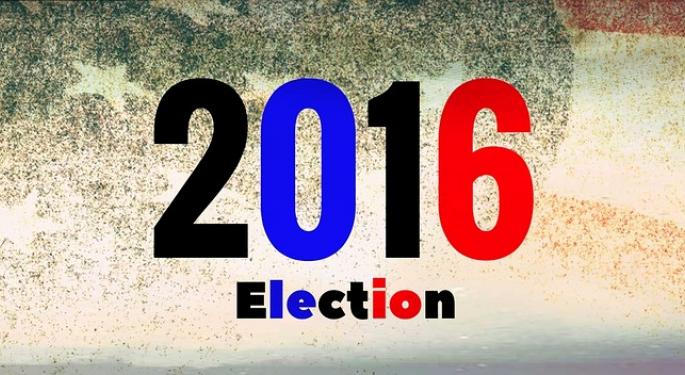 At first glance, the FBI's decision to take a second look into the Hillary Clinton email investigation appeared to benefit the biotech sector given her limiting drug price increases rhetoric. However, soon the trend reversed and the opposite has happened.
Biotech stocks took a beating last week as the election inches closer in what may very well decide the future trajectory of the industry. Prescription drug prices have become a contentious topic over the past year, and it appears that the uncertainty surrounding the election is weighing on biotech shares.
Experts Weigh In
Citron Research's executive editor Andrew Left said in September that "regulating the price of pharmaceuticals and eliminating price gouging might be the only issue that Trump and Hillary both agree on."
"If people are really worried that Trump is going to win or Hillary is out, maybe they will get nice rally in the biotech's, but that did not happen," said Joel Elconin on Benzinga's pre-market prep Monday.
"If you look at what we've seen in the last year-and-a-half or two years, the issues that have popped up around pricing, have always been with older drugs that have been out there for a while, which have been rebranded, or had their patents extended, or just don't have any competition [...] and they've had their prices dramatically increased overnight," said senior biotechnology analyst Edward Nash.
Biotech Falls Across The Board
"As a trader, it's so hard to fight the momentum, it's just the type of market we are in, if sentiment is negative around a stock it stays that way for a long time, if you're coming in here being a contrarian trader it has not been a good environment for you," said Dennis Dick on the pre-market prep radio show Monday.
The market does not like uncertainty, and it is the fear of the unknown that continues to weigh on the drug companies. Recent pay for performance initiatives may alter the landscape of the industry. The introduction of some drug price caps from a Clinton win could certainly weigh on shares further.
Listen to the full discussion at 25:30 in the clip below.
PreMarket Prep is a daily trading ideas show that focuses on technical analysis and actionable short term trades. You can listen to the show live every morning from 8–9 ET here, or catch the podcast here.
Posted-In: Analyst Color Biotech Short Sellers Health Care Analyst Ratings Media Trading Ideas Interview Best of Benzinga
View Comments and Join the Discussion!