The Pandemic Changed The Way We Shop — And Revolutionized The Way We Sell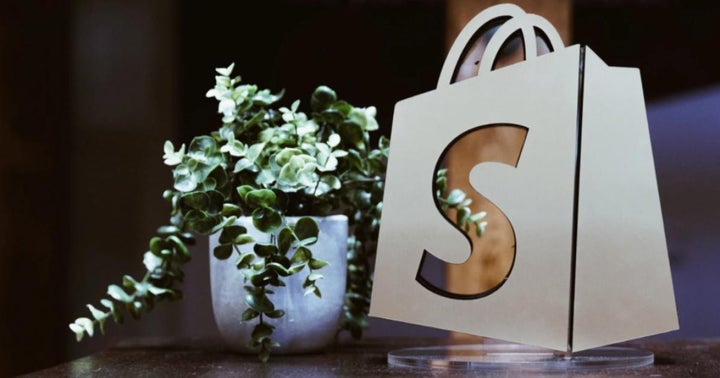 Shopify (NYSE:SHOP) shares skyrocketed over 270% in 2020 from their March lows as consumers turned to online shopping amid worldwide retail closures due to the coronavirus pandemic.
In the third quarter, Shopify's merchant solutions revenue growth was up 48%.
This was primarily due to small businesses and entrepreneurs joining the platform to reach customers.
Why it Matters: The pandemic has changed the way people shop. Not just for now, but forever.
What's more is the societal shift during the pandemic to support small businesses. Shopify has been able to steal merchants and customers from platforms such as Amazon (NASAQ: AMZN) and Alibaba (NYSE:BABA), as Shopify works on the back end.
Customers don't always realize they are making their purchases on Shopify. This gives merchants complete control over their content, branding and pricing and allows them to deal directly with their customers and vice versa.
Shopify shares soared 197% in 2020 compared to Amazon's 74% gain.
Tobias Lutke, Shopify CEO, posted on Twitter in 2019 that "Amazon is trying to build an empire, and Shopify is trying to arm the rebels."
The small individual merchants — the "rebels" — are able to take control of their shops, branding and products on Shopify and don't have their inventory displayed against competing products.
Another company, with a similar "merchant to customer" app is Verb Technology Inc. (NASDAQ:VERB).
What's Next: 2020 has become a year for entrepreneurs, as many in the workforce found themselves working from home or out of a job completely.
Small businesses, makers and artists scurried to find platforms and apps to reach customers and earn income. This has caused smaller, lesser-known sales applications to up their game.
In a press release dated Jan. 8, Verb Technology announced it had ranked No. 1 in "Social Selling News" with "103 direct selling clients, almost double its closest competitors, confirming its dominant position in the direct selling industry."
Verb Technology may not only be the perfect competition with their new verbCRM, but it also provides video shopping capabilities to merchants using the Shopify Platform.
It is Verb Technology's interactive video-based features that sets it apart from other POS platforms. Customers can chat with merchants via verbLIVE in real time, just like when shopping in person from a store.
As an up-and-comer, Verb Technologies' market cap is just $89.79 million compared to Shopify's at $147.5 billion, so it has a lot of room for growth for the long-term investor.
Photo courtesy of Shopify.
© 2020 Benzinga.com. Benzinga does not provide investment advice. All rights reserved.
---