Which US Auto Stock Will Grow The Most By 2025?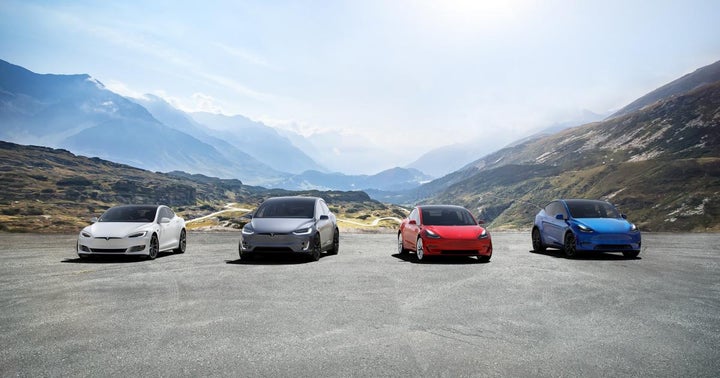 Every week, Benzinga conducts a sentiment survey to find out what traders are most excited about, interested in or thinking about as they manage and build their personal portfolios via stocks, options and forex trading.
This week we asked over 400 Benzinga investors and traders which American automaker stock they believe will grow the most by 2025.
The Best American Auto Stock
Over the next five years, which stock will have the largest percentage gain?
Overwhelmingly, 53.9% of traders and investors believe Tesla's price per share over the next five years will grow the most relative to its American automaker counterparts.
Benzinga recently reported that Tesla produced 82,727 vehicles in the second quarter — a decrease of 20% sequentially and 5% year-over-year — and delivered 90,891.
Even considering production halts during the ongoing coronavirus pandemic, Tesla told investors it has the capacity to top 500,000 vehicle deliveries in 2020.
Although Tesla is known for a unique online car-buying experience, recent news broke regarding a change in an elimination of Tesla's return policy.
When buying a Tesla, customers used to be able to return the car for a full refund — no questions asked — within seven days or 1,000 miles, whichever came first. This return policy is longer in place.
After Tesla, 15.8% of investors told us Workhorse would gain the most.
Workhorse is on a mission to manufacture drone-integrated electric vehicles to provide last-mile delivery services nationwide. Last week, we reported that Workhorse shares were trading higher after the American EV maker received $200 million in convertible note financing.
Workhorse has made a bid to supply USPS with electric delivery vehicles.
The bottom three for this week's report: traders and investors didn't see nearly as much upside ahead for General Motors (7.2%), Arcimoto (2.4%) and Chrysler (1.2%).
At the time of publication, the American auto stock trading at the highest price per share is Tesla at $432.03 per share. Arcimoto is trading the lowest of the seven stocks at $6.30 per share.
Full results:
Tesla: 53.9%
Workhorse: 15.8%
Ford: 10.3%
Nikola: 9.3%
General Motors: 7.2%
Arcimoto: 2.4%
Chrysler: 1.2%.
Opting into the survey was completely voluntary, with no incentives offered to potential respondents. The order of survey answers were randomized for each respondent. The study reflects results from over 400 adults.
Photo courtesy of Tesla.
© 2020 Benzinga.com. Benzinga does not provide investment advice. All rights reserved.
---