Check Out The Technicals On This Med-Tech Company
Medtronic is a medical device company headquartered in Dublin, Ireland. Their operational headquarters is in Fridley, Minnesota. Medtronic is the world's largest standalone medical technology development company. In 2015, at the time of its acquisition of Covidien, Medtronic's market capitalisation was about USD100 billion while the market capitalisation for CRHF, Ireland's largest indigenous business, was USD18.4 billion. Medtronic operates in more than 140 countries, employs over 80,000 people and has more than 53,000 patents. (Source: Wikipedia.)
Medtronics is working on breaking out of a Head & Shoulder continuation pattern on a weekly chart. So far, so good but we will know more on Fridays close. Notice where we drew the Head? A case could be made about which Bottom Head is the real one? The abnormally large Flash Crash or the next low right after?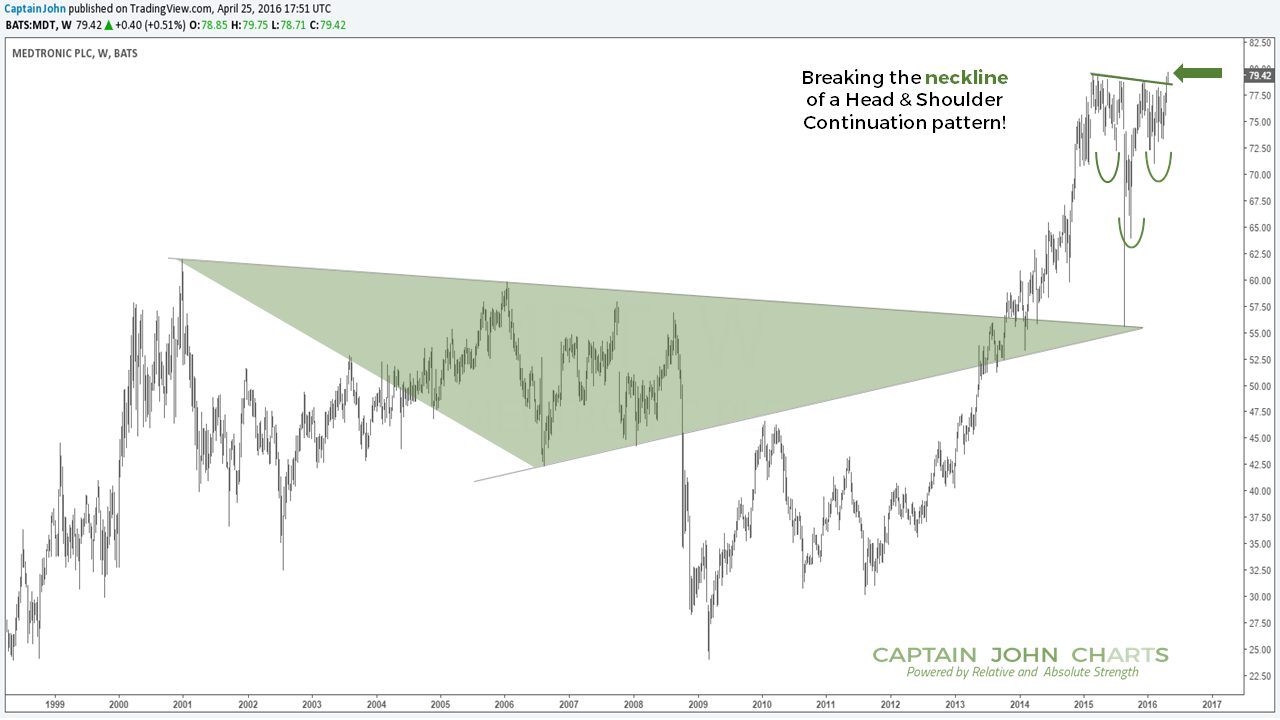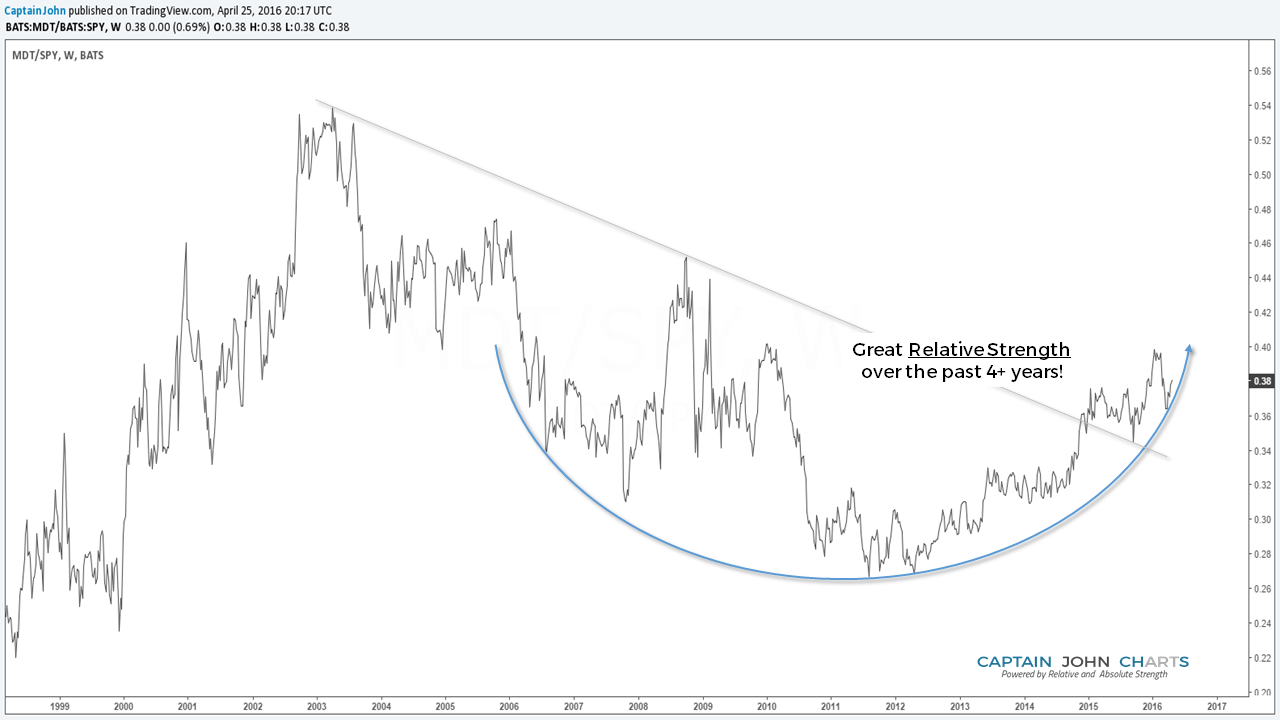 The resistance on a rounded bottom helps determine the neckline and spotting them on the weekly chart leans toward a Bullish scenario. According to Bulkowski's rounding bottom pattern, we should seek a shape that forms over many months with a volume pattern that mimics the price action; and a 57% ratio of meeting the targeted price objective.
Let's take a moment to measure the price objective!
Since we are looking at a Relative Strength chart, the true answer would be to determine this objective by using the first chart we shared above, The Weekly. When we took the measurement of the Head at ~63 to the neckline breakout at ~79, we got a target around ~96; but there's a catch...
Is the Top of the Head at the end of the wicked Flash Crash drop or is the top at ~63? If this flash crash that made a rather long head significant then we would see an objective ~100+.?
Our good friend, Todd Shriber, ETF Godfather, discussed the headwinds facing the Healthcare sector ETF XLV, and the IBB. Troublesome political unknowns along with the weighting of this ETF which, "allocates about 23.1 percent of its weight to biotech stocks. That is nearly 800 basis points more than the ETF's weight to medical device makers, some of this year's best-performing members of the healthcare sector. (Read more)
Despite the various headwinds, the medical device makers are still making new all time highs as if they have built a bionic man! Hopefully, he can cook because this sector is sizzling.
John Butcofski and Kimberly Swartz
Partners at Captain John Charts.com <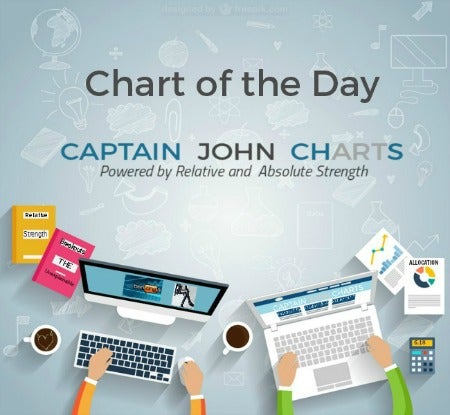 The preceding article is from one of our external contributors. It does not represent the opinion of Benzinga and has not been edited.
Posted-In: Technicals Trading Ideas
View Comments and Join the Discussion!